The 5 Types of Carbon Steel Round Tube
August 14, 2023 in
Steel Tubing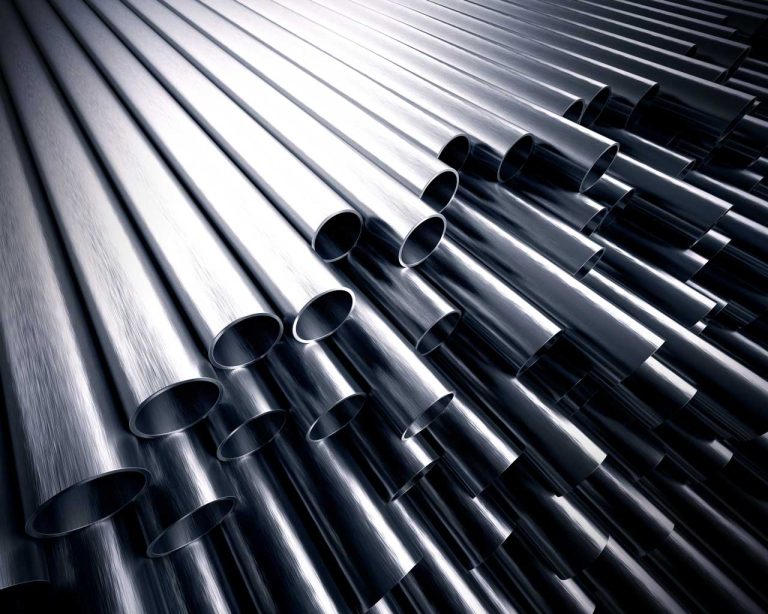 Carbon steel round tubing is used in a surprising number of industries. Industries use steel round tubing for mechanical and structural purposes.
Everything from an architect to a furniture maker will likely use some form of steel tubing.
Wondering about the steel tube types and how they're different? What applications do they have?
Read on to learn more about the five types of steel tubes.
Carbon Steel Round Tubes
You already know that carbon steel tubes are used for various purposes and industries. It also comes in a variety of tubing sizes and finishes.
The carbon steel tubing also comes in:
Assortment of outside diameters

Wall thicknesses

Tube lengths
When purchasing carbon steel round tubes, you'll order by the outside diameter and the wall thickness of the tube. Then you'll need to identify which manufacturing process the tube goes through.
1. Hydraulic
If you have requirements for hydraulic lines, the hydraulic tubing addresses where flaring or bending in the tubing is necessary.
There are two ways to create hydraulic tubing. First, the manufacturer can take rolled, flat metal and weld it into the round shape and diameter needed. It can also be started by rolling and piecing bar stock, so the result is a seamless piece of tubing.
2. Hot-Finished
Hot-finished steel tubing is less costly to manufacture than some of the other varieties. It can come out with less precise dimensions and surface quality than the alternatives.
To manufacture hot finished steel tubing, a solid piece of hot metal is pierced as it rotates. This creates a seamless tube. Once created, the wall thickness and diameter are adjusted as needed.
3. Cold-Drawn Seamless
A cold-drawn seamless tube is likely more costly and precise to manufacture than hot-finished tubing. The precision tube is created when piercing hot metal billets are rolled for length and desired wall thickness.
The process of making the cold-drawn seamless tubing allows for tight tolerances. It also means this type of tubing can have thicker walls, making it a more robust tube with better aesthetic features.
Cold-drawn tubing offers better quality and increased mechanical properties over other options.
4. Electric Resistance Welding
Hot-rolled steel creates a cold-forming metal coil. It's then taken and formed into cylindrical and round shapes.
There are several options for welding the joint in electric resistance welding in the manufacturing process. However, the weld always occurs when the tubing is heated at the joint via electrical resistance.
5. Drawn-Over-Mandrel
Drawn-over mandrel tubing gets created using a slightly different manufacturing process. This process requires cutting the metal coil to the desired length.
Then the tube is cold-rolled into the tube shape and welded with electric resistance while under pressure. The process used to create this type of tubing helps to increase the strength, hardness, and machinability of the tubing.
Get the Steel Tube Types You Need
The five steel tube types come in various lengths, tube widths, and wall thicknesses. Because they have such broad uses, the tubing can be manufactured to meet the job's specs.
To learn more about steel tubing and to get a quote, contact us today.