Understanding the Different Types of Structural Steel Tubes
February 6, 2023 in
Blog
/
Steel Tubing
/
Structural Steel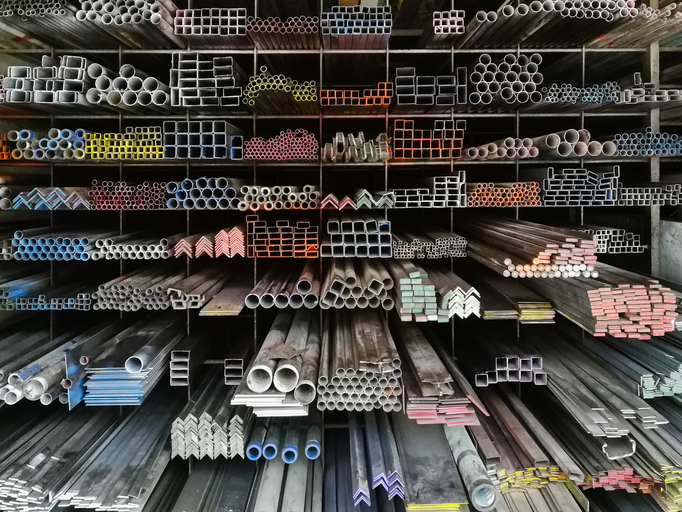 Research has shown that the steel tube market has reached $93.3 in 2022. These results show just how important steel is for the construction industry to complete these projects.
Steel is something that has only increased in demand within the last year. Especially as construction work is picking up, requiring large amounts of steel and steel tubes.
But what are the different types of structural steel tubes that you have to choose from? There are many different kinds of tubes, but they aren't all going to have the same purpose.
Keep reading to find out more about structural steel tubes and other structural steel shapes.
Structural Steel Tubes Uses
Structural steel tubes are used for a great many uses in construction. They are used by hobbyists as well as construction companies building buildings.
They are often used for structural support to give buildings more stability. They come in various sizes to help support a variety of structures that need to withstand pressure.
They are often used for dock piles and road bore casting as well. Anywhere where you need extra support, different grades of steel tubes can be useful for creating that structure.
These are generally construction materials that you will never end up seeing. As they are internal structures that provide support without being visible within the structure.
You will often use these steel tube options in buildings, bridges, and framing. Most construction jobs cannot be done without steel tubes.
Different Types of Structural Steel Tubes
As with any other kind of construction materials, steel tubes come in a wide variety. You have different steel tube options and grades of steel tubes to choose from.
Because of this, you should understand more about this kind of steel product. So that you know exactly what kind of steel tube to choose that you need.
Some tubes are similar, but most have certain projects that they work best with. Keep reading to find out more about the kinds of steel tubes you could use.
Spiral Steel
Spiral steel is very economical and a popular choice amongst construction workers. It is very durable and is considered to be a long-lasting option for providing structural support.
Spiral steel is often used for road casting, trenches, and piling. Though there are other projects that this kind of steel tubing could be used for.
Seamless Steel
Seamless steel is a structural steel shape that is a common option for internal support. It is durable and popular for projects like dock piling, caissons, and bollards.
As well as pipe piling to help create deep foundations for a variety of structures. 
ERW Steel
ERW steel tubes are also known as high-quality line pipe that is a popular option. Construction professionals often use this option for utility and oil companies specifically.
ERW pipe can be used for columns, docks, or for tunnel construction. It provides a great option that will be long-lasting and very durable.
DSAW Carbon Steel
DSAW carbon steel tubes are structural steel tubes that are available in a variety of different grades. They are usually welded on both OD and ID.
These types of steel tubes are often used for projects like road casing, culverts, and road borings. Though they can be used for many other things depending on the grade that you get.
Culvert 
Culvert pipe is one of the different types of structural steel tubes that aren't known for being high quality. Rather, it is used for diverting water around and under driveways.
Though it is also used to help divert water around temporary bridges, drainage systems, sewer systems, and water systems. Because of this, culvert pipe is common in farming and irrigation as well.
So this type of tube is structural but serves a very different purpose than most steel tubes. It won't work for projects where you need structure and support within a project.
Fence Pipe
Fence pipe is very self-explanatory as it is used for building fences. This type of structural steel tubes is incredibly durable and strong, making it perfect for fencing.
It is often used for building fences, enclosing parks, enclosing parking lots, and more. It isn't usually used for buildings or construction, it provides fence support.
If you are building a fence or any kind of enclosure, it is important to use fence pipe. Because this kind of pipe is designed to be out in the elements, withstanding wear and tear.
Steel Tube Options at Bushwick Metals
If you need to buy structural steel tubes, Bushwick Metals is a great place to do this. As this steel distributor offers all kinds of steel tubes to choose from.
If you need this structural material for a project, you may need different kinds of tubes. Bushwick Metals offers the varieties that you may need, such as:
Double Extra Strong Pipe

Fence Pipe and Tube

Galvanized Awning Tube and Pipe

Light Wall Pipe

Round Mechanic Tubing

Square and Rectangular Mechanical Tubing

Standard Pipe

Structural Steel Rectangular Tubing

Structural Steel Square Tubing
These are all options that you may need for your construction project. Whether you are building a building, a bridge, or a fence.
Types of Steel Tubes You May Need
If you are working on a construction project of any kind, you probably need structural steel tubes. There are many different types of structural steel tubes you could use.
Do you need structural steel pipes for your next big project? Contact us today at Bushwick Metals for steel tube options.