Steel Supply In Queens, NY
May 23, 2022 in
Blog
/
Steel Supply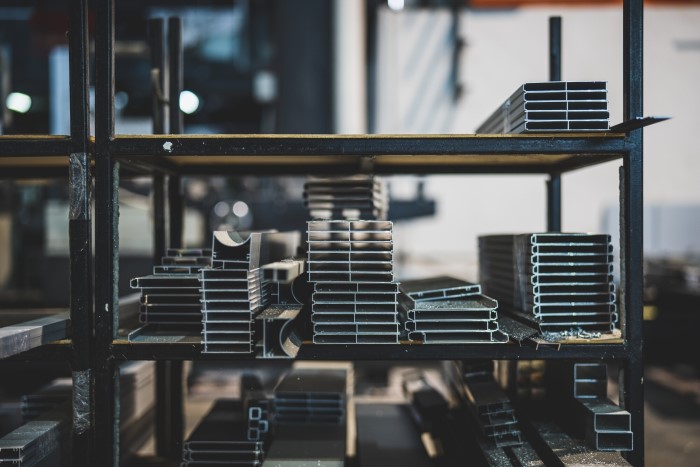 Projections show that the global steel market will reach 2.2 billion metric tons by 2026. Steel is one of the most widely used metals in the world for various applications. As a fast-growing area, there is a strong demand for steel supply in Queens.
If you need steel for a project, Bushwick Metals has everything you need. For a rundown of the products and services we offer, keep reading.
Stock Bushwick Products
Bushwick Metals supply and manufacture all kinds of metal products to serve a number of industries. Our products come in a variety of shapes, sizes, and types, covering all common applications.
Some of the standard parts we keep in stock include:
Rebar
Angles
Beams
Plates
Sheets
Tubing
Channels
And more
We have one of the most diverse and comprehensive product ranges available, covering a range of steel grades. If it's not something we regularly stock, we can source just the right product from almost anywhere in the world.
Types of Metal
There is a huge range of metals available on the market. Even when just looking at steels, there are many different types.
Carbon Steel
Aesthetically this is one of the least appealing types of steel with a dull matte finish. But it comes with the advantage of being incredibly strong. There are different grades depending on the percentage of carbon present. Carbon steel is often used in structures such as buildings and bridges, as well as cars, pipelines, and kitchen appliances.
Alloy Steel
Made up of a mixture of alloying elements, this is one of the more affordable types of steel. One of the main benefits is its impressive level of corrosion resistance, which is why it is a popular choice for pipelines and heating elements in household appliances.
Stainless Steel
One of the most well-known types of steel, it is easy to manipulate and form. This makes it ideal for silverware and surgical equipment. It is also a common choice for cladding on homes.
Support and Management
Different projects have different needs, not just in terms of the parts used, but also how everything is managed. Bushwick Metals offer supply-chain support, inventory planning, materials management, and other services to ensure your project runs smoothly from start to finish.
Over 100 years of experience has given our team a lot of insight into the workings of the industry, so we know how to get things done efficiently and make sure your success is at the forefront. If you have any specific challenges or unusual circumstances to face, let us know and we'll do whatever we can to help.
We have a lot of knowledge of lead times, shipping processes, and international purchasing, which we can use to analyze the market as it stands, and make certain predictions about future trends. This allows us to make all orders and purchases in the most efficient way and gives us an edge over the competition.
Metal Fabrication
At Bushwick Metals we pride ourselves on the wide range of products we have in stock and ready to go. But from time to time a project will require non-standard parts that aren't readily available. This is not a problem at all, as we can machine almost any metal part, with a high level of precision and accuracy.
Our steel processing services are quick and efficient, so if you need a specific part within a tight timeframe, we will do everything we can to get it fabricated and out to you, so you can keep your project running smoothly.
Value-Added Services
Bushwick Metals isn't like every other steel supplier. We like to go above and beyond to ensure the success of our customers. Our facilities are fitted with top-of-the-line equipment allowing us to offer a variety of steel processing services.
We can alter parts to meet your exact specifications, saving you time, and therefore money. These value-added services include:
Saw cutting – capable of cutting 44″ flange size beams and 24″ x 44″ bundles at lengths of up to 70′
Plate shearing – From 16 gauge to 5/8″ thick, up to 12′ long
Plate bending –  plates up to 1/2″ thick and 12′ long
Section bending – beams, angles, channels, bars, tubes, tees, and pipes
Cambering – beams up to 40″ wide (minimum 25′)
Tee splitting and straightening – between 6″ and 27″ splitting (max 60′), 12″ flange size for maximum tee straightening
Plate processing – plasma cutting, oxy-fuel cutting, milling, tapping, drilling, countersinking, and carbide scribing
Custom roll formed floor and roof deck – B 105″ roof deck and 1.5″ floor deck (from 16 gauge to 22 gauge)
These services are available at any of our warehouses.
Delivery
Getting materials on time is essential for any construction project. Without next-day delivery, you can be sure you will have what you need when you need it.
Not only does this mean you'll always have everything ready, but worrying about storage is less of an issue. Having all the materials you need ready on-site would be perfect, but many job sites simply don't have enough space. Knowing that you can order in any parts and have them the following day means you don't need to keep everything there and ready.
We offer different contract pricing plans and automatic deliveries, so you can get everything organized, and we'll deliver everything out to you as you've requested. If you're in need of steel supply in Queens, NY, we've got you covered. Our next-day delivery is available across the entire Northeast, Midwest, and South of the United States.
Meeting Your Needs
Our products and services are all based on helping our customers achieve success. This goes beyond the metal products we sell. Bushwick Metals like to make the extra effort by making our customers the priority. We offer superior customer care, and take into account any specific details of your project, doing everything we can to help.
Reliable Steel Supply in Queens
There are several options when it comes to steel suppliers, but Bushwick Metals goes above and beyond to be the best. For the best steel supply in Queens, click here and get in contact with the team at Bushwick Metals today.