Serrated Steel Grating At Bushwick Metals – Its Benefits And Best Uses
May 3, 2021 in
Blog
/
Expanded Metal & Grating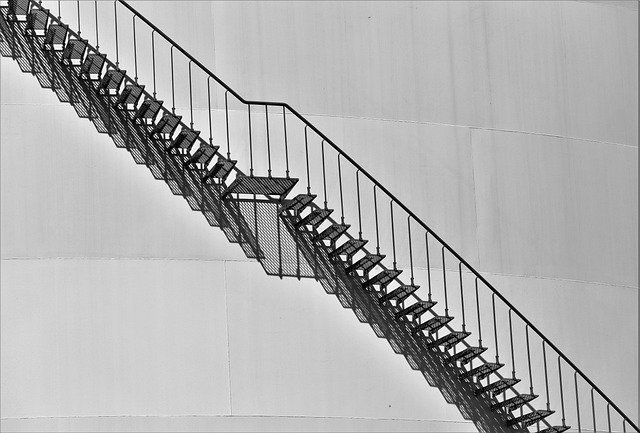 Imagine walking along an ocean boardwalk, watching the waves crash along the shore. You see a bird dive into the ocean as the water swells towards you. The large wave crashes against the boardwalk, and you look down. The serrated steel grating of the walk kept your feet nice and dry. How?
So, you want to know how these metal grates work, their benefits, and when you should use them for your at-home projects? Keep reading to deep dive into the process.
What Are Serrated Type-Bearing Bars?
The metal serrated type-bearing bars make up the load area of the welded grating. Most bars are either welded or riveted together, depending on the client's needs, wants, and specifications.
Serrated type-bearing bars are made from low carbon steel, aluminum, or stainless steel. The types of grating include serrated welded steel with either a semi-circular surface, a trapezoidal surface, or an intermittent surface. Pattern-wise, the materials come in a normal, interrupted, carrier bar, or carrier bar with crossbar shapes. Some grates come with tread strips.
Uses of Steel Grating
Among the types of grating, serrated steel grating is used for a variety of walkways and platforms. Some apartment complexes choose to use serrated welded grating to create walkways along their units; engineers also create balconies using the same material.
For public construction projects, steel grating is used to create pedestrian cross-overs over highways and overpasses. Factories utilize the metal to create a safer working environment for their employees.
To create more grip and traction in environments filled with water, oil, and other natural elements, the best grating is used on stairs. Public beaches, parks, and other natural areas commonly have serrated steel grating stairs and walkways. In keeping the ground dry, workers install grating as drainage trench cover. The material gives overflowing water a convenient place to go.
Kinds of Serrated Steel Grating
Before diving into serrated steel grating, let's dive into the different types available. These platforms are made of aluminum, stainless steel, or low carbon steel.
You can choose the welded serrated steel grates. First, the pieces of metal are welded together. You can choose between flux-cored arc, stick-shielded-metal arc, gas metal arc, laser beam, electron-beam, plasma arc, gas tungsten arc, atomic hydrogen, and electroslag welding.
If you don't want welded-together grates, you can choose between three other options: swage-locked, press-locked, and riveted grates.
Benefits of Serrated Welded Grating
Builders choose serrated welded grated due to the special features that come with the material. With the raised surface of the metal grates, the slip resistance performance is excellent. In wet and slippery places, the grooves and edges of the material give people footholds.
With most types of grating, a galvanized surface treatment is included. The treatment allows for amazing corrosion resistance performance. Because of this, serrated steel grating products come with a long product service life.
If you need a walkway or ramp in an environment that's either salty or corrosive due to to other chemicals, consider steel grating. The metal has high-quality chemical stability, meaning that corrosion won't affect your projects as much. For public works projects, using steel grating gives both you and the public peace of mind. The serrated surface gives pedestrians traction and helps prevent them from slipping. Plus, weather debris does not collect on the platforms due to the gaps in each grate.
Partnering With a Professional
If you're interested in using the serrated steel grating but don't know how to get started, consider partnering with a professional team. Along with helping you determine the best metal grate for your project, a company like Bushwick Metals can also assist in steel saw cutting, shearing, stamping, and slitting metal.
Expanded Metal Options
Do you need a solid metal surface for your construction project? Expanded metal options include standard/regular, flattened, architectural/decorative meshes, and grating. You can choose between carbon, galvanized, or stainless steel, or aluminum.
If you need expanded metal in other shapes and sizes, Bushwick Metals has what you need. Those looking specifically for grating should keep reading, to figure out which kind works best for them.
Grating Options
The engineers utilize an automatic weld-forge methodology to craft the types of grating. The machine joins the bearing bars directly to the cross bars in a form of one-piece constructed machine. For color options, you can choose between black-painted, galvanized, mill, or bare finish.
Closed-Mesh
This is a grating product that locks through pressure. The spacing is closed bars to allow for ease of motion for pedestrians. The option also complies with the ADA (American's with Disabilities Act).
Grip-Strut Safety
A one-piece diamond-shaped grate made from lightweight metal, the product is made with complete slip resistance in mind for workers dealing with rough weather.
Grate-Lock™ Interlocking-Type Mezzanine
This is a system made of interlocking planks, treads, and other parts. The rung design allows for ease of motion on all terrains. Plus, you can use lighter-gauge steel as the building material for appropriate building projects.
Heavy-Duty Grip Strut
This is a plank grating system that allows for a 24-foot clear span if so desired. The material allows you to support heavier loads for longer periods of time. If you own a large corporation with many factories, consider this option to improve the experience of your employees.
Want to Use Steeling Grating for Your Next Project? Contact Us Today?
Serrated steel grating is a wonderful building material that can help you accomplish a variety of projects. Engineers design the bearing bars to hold a heavy load with minimal effort. The serrated designs allow for maximum traction and weather resistance.
Do you feel as if these grates suit the upcoming project you have in mind? Maybe you have the ideal type in mind, or you still need help figuring it out? Either way, consider engaging with a professional who can help you get what you need. The team at Bushwick Metals is dedicated to helping you find which types of grating will work best for your project. Contact us today to get started.