Precision Steel Saw Cutting Services At Bushwick Metals
March 10, 2021 in
Blog
/
Value-Added Services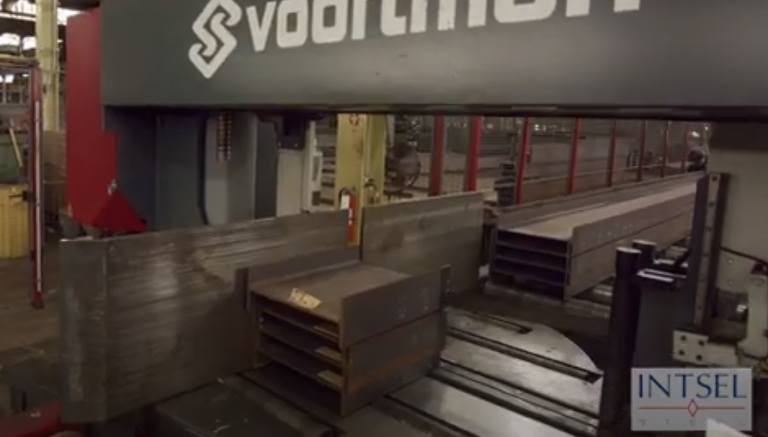 Suppose you're manufacturing using metals on an industrial scale. In that case, chances are the only method that cuts it is our steel saw cutting services. How do you know it's the right method for your product to those who are not familiar?
If you're considering steel saw cutting for your project, or you're thinking of entering the industry as a customer or client, then keep reading.
What Is Steel Saw Cutting?
Steel saw cutting, or steel saw as it's known, is a process in which a metal material cuts into specific sizes. Machines can cut the metal into different thicknesses, lengths, and shapes. All four sides of the steel get cut off and fine-tuned to achieve the required end product.
The machines can cut the metal into all shapes and sizes, depending on the machinery's quality and the metal that needs cutting. The saw that cuts through the metal would significantly impact how effective the final product is. Of course, we make sure our saws are high-quality for this very reason.
Precision steel saw cutting equipment includes automatic lathes, spot flat machines, turning centers, and mills. These machines cut different kinds of metal down to their specified size. For instance, materials like aluminum, brass, copper, iron, and much more can cut into precise shapes to create various household appliances like cookware, vases, and much more.
Common Uses for Steel Saw Cutting
Steel saw cutting is a popular process used for many things such as scrap metal recycling, building construction projects, heat exchanger tube replacements. Yet, there are many more uses for steel saw cutting that may interest you. As we mentioned above, chances are you own something in your house that has been through the steel saw the cutting process in one way or another.
The most common use of steel sawing is for a construction project. Many construction projects such as new bridge constructions, power plant construction, and crane building use large amounts of steel tube cutting and saw cutting. It's popular in construction because the steel tubing helps to support the framework of these structures.
Another excellent use for steel sawing is if you want to recycle scrap metal on your property. You can recycle a wide variety of scrap metal, including aluminum sheets, copper coils, and stainless steel tubes, using saw cutting. Also, there are many different steel saw cutting services.
Steel Saw Cutting Services
Several types of steel saw cutting exist. The method you choose depends on the end goal of your product. Materials, the volume of material, and material configurations all play a role in determining the best sawing method.
Still, our expert precision steel saw cutters can create almost any part you require. From prototypes to the highest quality production runs, we can make it. We're able to provide a high-quality range of services thanks to our investment in our machinery.
Our facility contains several powerful saws and state-of-the-art material handling equipment, including our Fully Automated Voortman VB1050. It provides a high-quality finish when coupled with our decades of saw-cutting experience.
Here are a few examples of what our machinery can do for your business.
Flange Size Cutting
Flange size cutting is the most common of our saw cutting services. Flanges help connect tubes and other pieces to create a whole product. They can range in diameter from one inch to twenty-one inches. They exist in many different shapes, such as rectangular, oval, triangular, or circular.
Flange cutting must be precise and accurate because it will connect several pieces. Suppose one of the flanges is cut incorrectly or isn't cut properly. In that case, it may compromise the integrity of your finished product.
For that reason, all flange saw cutting work must happen under the supervision of qualified experts like our steel saw cutters at Bushwick Metals.
Bundle Cutting
Bundle cutting is a sawing that cuts tubes, pipes, and bundles into lengths that are used for shipping or storing. Bundles store products such as fuel supplies for cars and boats. These products are stored using bundles to save space or reduce the weight to be shipped more efficiently.
Bundles are often used in the oil and gas industry to help transport piping efficiently. Our machines can achieve bundle cutting up to 24″ x 44″ bundle sizes. Every cut is monitored and measured to meet or exceed industry-standard tolerances.
High-Speed Miter Cutting
Miter cutting is a type of saw cutting that involves cutting metal parts into angles. These angles create joints and help connect the pieces. There are four types of miter cuts: angle, taper (also known as slope), bevel, and compound (also known as double miter).
These joints are visible in many different types of products, such as machine parts, piping, and fencing. Thanks to our high-quality machinery, we're able to offer high-speed miter cutting up to 36″ wide.
Steel Saw Cutting Services Near Me
Now you've got a basic understanding of steel saw cutting, but you may be wondering how you can take advantage of it. Maybe you're looking for a saw cutting service to help you with your steel projects. If that's the case, you'll be glad to know we can provide these services for our clients throughout the Northeast.
At Bushwick Metals, we call Bridgeport, CT, our home. But we serve businesses from all over, so if you need some steel saw cutting services, please request a quote today, and we'll look forward to working with you!