What Should You Look For in a Metal Deck Supplier?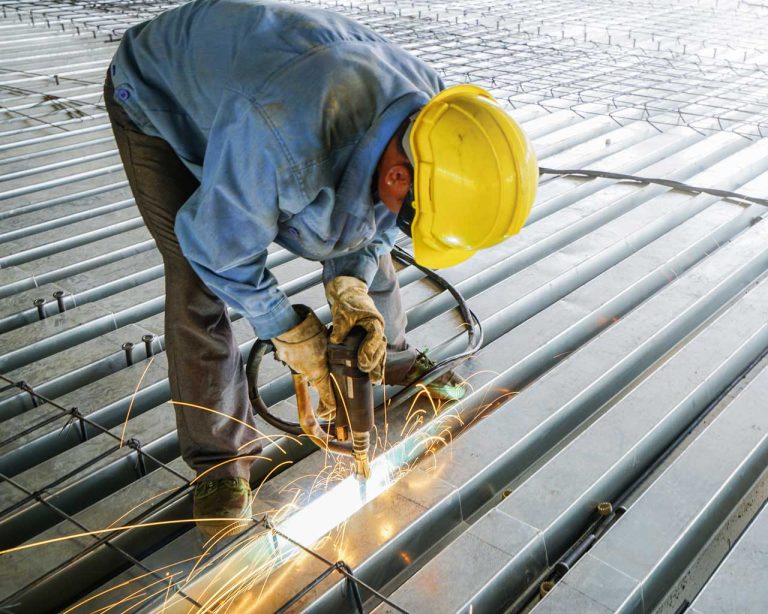 Securing materials might feel like the most significant challenge if you're building a commercial property. Coming out of the pandemic, the construction industry has faced challenges in getting materials for the job.
So, if you're looking to buy metal decking, not only do you want quality products, but you also want to know the metal decking suppliers will get you what you need on time.
Nothing messes with a construction deadline like not having the materials you need. So, how do you decide on a local metal decking supply company? Read on to learn what you should consider when ordering your metal decking materials.
Experience
One factor to consider when looking for the best metal decking supplier is experience in the industry. You need them to be experts on their products so they can advise you and provide you with the most valuable information.
Experience means they can provide expert guidance about what you'll need and how much of it. They can discuss your material options, so you know you're using the right materials.
Don't hesitate to ask about experience in the industry when you talk with metal decking suppliers. If they aren't willing to talk about their experience in the industry, they probably aren't the right choice.
Pricing
Any construction project, from very small to large, has a budget that must be met. As you source materials for your construction project, you must pay attention to cost.
You need to get your metal decking at a cost that helps keep your budget in line. The metal decking supplier should provide information on available stock, the lead time to get it, and the best prices within your delivery window.
When you compare prices, make sure you're comparing equal products.
Delivery on Time
Metal decking supplies, like most building materials, could be suffering shortages. Post-pandemic, the entire construction industry has faced material shortages.
A company could give you the best advice and the best prices. These promises won't help you if they can't deliver the goods.
Be concise about your volume and the date needed. Ensure the metal decking supplier has the inventory to promptly get the product to you.
Don't be afraid to ask how quickly they'll communicate if a supply issue arises before delivery.
Steel Deck Institute Certification
As you look to find metal decking suppliers, one thing that's important to ask is if they have certification through the Steel Deck Institute (SDI).
SDI has provided industry certifications for almost 100 years. They establish the industry standards that help define steel decking materials' design, engineering, and manufacturing.
Ask if the steel supplier is SDI certified. The certification helps to let you know that you'll get top-quality materials and design through the manufacturing process.
Find Metal Decking Suppliers to Meet Your Needs
As you consider metal decking suppliers, use these criteria to help find one with the experience and knowledge to get you the best product promptly. Some start by considering the price, but these other factors can be just as important.
If you're looking for metal decking supplies, we can help. Contact us today to request a quote and let us help you get the materials you need for your job.