A Buying Guide for Different Types of Rebar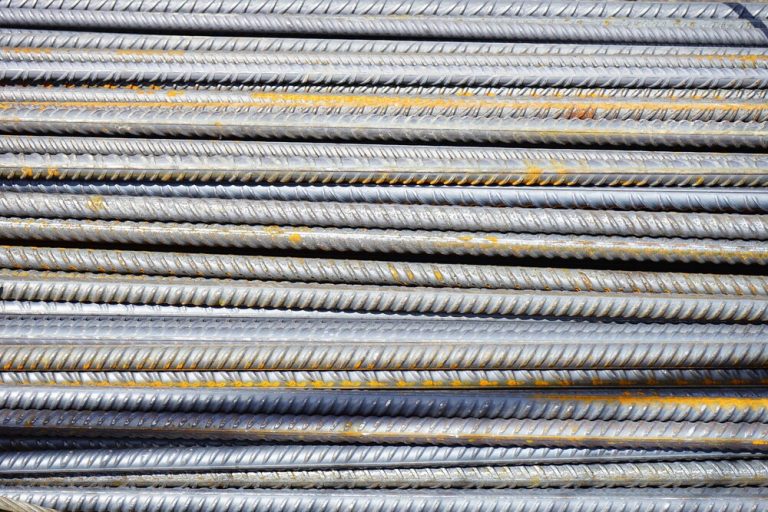 In 2020, the steel rebar market was valued at $99.48 billion. With booming construction, rebar of all types is in demand.
If you're in need of rebar supply for a construction or industrial project, you need to be sure that you know what to look for. There are many types of rebar and rebar grades that can serve a role in a project.
In this buying guide, we'll tell you what you need to know about buying rebar.
Types of Rebar
When choosing rebar, there are many different types that are available. Rebar made of steel is a popular option, but there are many types that can work well.
Here are some of the most common types of rebar that are used in construction and concrete reinforcement.
Carbon Steel
Also known as tempered steel rebar or black bar, carbon steel rebar is the most common type of rebar that's used. This type of rebar is also the most affordable, so it's a good budget option.
While it serves many applications, however, it corrodes fairly easily. Most of the more expensive types of rebar improve upon this and eliminate some of its tendency to corrode.
Epoxy-Coated Steel Rebar
Also known as green rebar, epoxy-coated steel rebar is often used in construction. This is particularly true if the installation environment will be prone to corrosion.
Because of its corrosion resistance, epoxy-coated rebar is a good choice for maritime applications. It may also be used in other locations where there will be a lot of salt or moisture.
Stainless Steel Rebar
Also a type of rebar that works well against corrosion, stainless steel rebar is also a good choice. This type of rebar may be more expensive than carbon steel initially but can offer a better total life-cycle cost for a construction project.
Stainless steel bars can be suitable when a lot of weight support is needed. It can be used on roads, bridges, and piers to offer excellent support.
Fiberglass Rebar
Fiberglass rebar is a material that has great tensile strength compared to steel rebar and is also 75% lighter than steel as well.
In addition to this, fiberglass rebar won't corrode when exposed to salt or other harmful substances. It also has non-conductive and thermal insulator properties.
Fiberglass rebar is a good choice for construction projects that will include water exposure.
Zinc Galvanized Steel Rebar
Galvanized rebar is pretty expensive compared to other rebar options but offers some advantages that are worth knowing about.
The zinc coating on this type of steel rebar allows for increased protection against rust and corrosion, helping to provide a lot of extra protection. This type of rebar is about 40 times more resistant to corrosion than traditional steel rebar.
Rebar Grades
In addition to the type of rebar and materials, you should also think about rebar grades as well.
At Bushwick, we stock rebar with sizes that range from 1/4 Rd. to 1 1/4 Rb., or 0.25″ to 1.41″ in diameter. The grades of rebar that we carry include the following.
A-36
The A-36 rebar grade offers a tensile strength of 58 KSI. It has a yield strength of 36 KSI.
M1020
This rebar grade offers a 63 KSI tensile strength and a yield strength of 35 KSI. The grade has a Brinell hardness of 126.
A588
At up to 4″ thickness, the A588 rebar grade has a 70 KSI tensile strength and a 50 KSI yield strength. At 4″ to 5″, it has a 67 KSI tensile strength and a 46 KSI yield strength.
The 5″ to 8″ thick A588 rebar grade has a 63 KSI tensile strength and a 42 KSI yield strength.
How to Choose a Rebar Supplier
When choosing a rebar supplier, there are some things that you'll need to consider. Here's what you should think about.
Consider Your Budget
Remember that you need to think about your budget when choosing rebar. However, the quality of the materials that you use matters quite a bit as well. Although carbon steel rebar is cheap, it will corrode much more easily than some of the other options.
Each option has its strengths and will be ideal for different purposes. Be sure to get your project done right by carefully considering your budget and ensuring that you get the quality materials you need.
You might want to request a quote now to get an idea of how much your rebar order will cost.
Know the Delivery Times
Also, be sure to understand the timing when choosing a rebar supplier.
You need to be sure that you'll have the materials you need for your construction when you need them. Find out how long the rebar delivery will take from the suppliers you're considering before you decide to use them.
It's a good idea to purchase rebar in advance so that you'll have it at the right time.
Check the Quality
It's a good idea to evaluate the reliability of a company and the quality of the rebar they supply before making your choice. If you have a quality control expert on your team, they can help you determine the quality of the rebar.
You may also want to check testimonials and online reviews about the supplier. This can help you get a better idea of whether a rebar supplier offers quality materials or not.
Choosing Your Rebar Supply With These Tips
If you need to purchase a rebar supply, make sure that you understand the types of rebar that are available. Each project requires different types of rebar, so be sure to consider your needs carefully when making your choice.
Are you ready to purchase rebar from a quality supplier? Browse our selection of rebar now to get started.