Tube Notching 101 | An Overview & Guide
December 11, 2020 in
Blog
/
Value-Added Services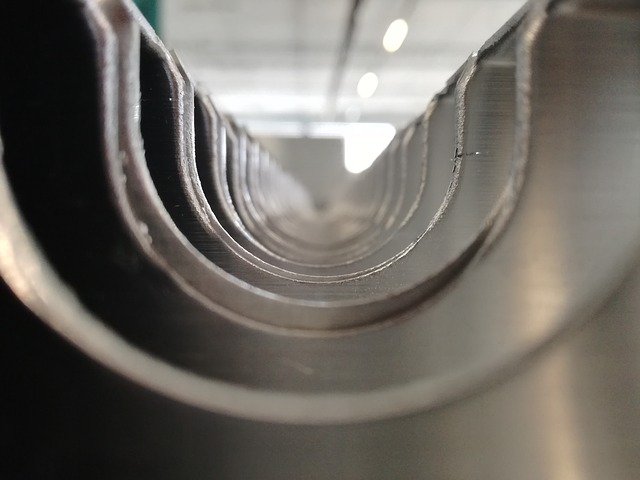 Though malleable when heated and capable of tolerating great stresses, bent metal can be subject to warping. This creates an intrinsic weakness in a metal tube that can lead to failure. You can avoid this, however, with tube notching. 
What Is Tube Notching?
A tube or metal sheet is cut on angle sections from the edge of the worked metal. Notching is usually the precursor of joining two pieces of metal together, creating a bent piece out of them.
The different sections of tube remain straight and solid as ever with only a cutting made to one extremity. This facilitates its connection to another notched tube, essentially bending that tube by using two straight tubes and notching them at an angle.
Tube notching has the advantage of retaining all the intrinsic strengths of the metal without creating a weak spot. It can be very versatile. Masters at the art can create any shape.
What Do You Need To Notch Tubes?
The tube notching operation is not a complicated process. While tube notching is not necessarily challenging, doing it in a way that is aesthetically pleasing, durable, and solid requires skill and patience. Just like any metalworking process, experience, the choice of materials, and the equipment used matter. This is why many businesses outsource their tube notching to third-party professionals that have the expertise and the cutting-edge tools to create outstanding tube notching.
For those who wish to try their hand (and patience) with tube notching, some basic equipment and metalworking know-how will be useful. The main thing to focus on is precision. You can't rush tube notching and do a good job. Professionals take their time to do the job right. Here are three steps to guide anyone through the tube notching process.
How To Notch A Tube:
Choose the right tube:

the first step is to decide what the tube should look like and be clear about what it will do when complete. Not all tubes are made equal. Some are destined for tasks that demand higher tolerances than others. Choose the material and thickness with care. Mistakes at this early stage tend to be costly in the long run. It's much easier to notch a tube well than to replace it a few months later. If the tube you've chosen happens to be harder than your cutting tool (which will probably be a basic tube notcher), you're in for a rude awakening. To avoid having to throw away your tubes or buy a sharper and harder cutting tool, consult with a professional who can help you make the right choice.

Measuring and prepping the cut:

Before you perform tube notching, you'll need to measure the tubes and decide on the cut you need. Draw on the tubes before you start cutting. The angle of the notching is essential. Don't take any shortcuts here to save time. You don't want to cut only to discover that you made a sharper angle than you needed, forcing you to recut and shorten your tube or, worse, having to replace the whole thing. 

Cutting:

After prepping, it's time to get cutting.
Inspect your tube notcher before you start to ensure that it is in full working order. Check the spindle's mobility by bringing it up and down several times. Ensure a fluid motion.

Secure and clamp your tube to the right cutting angle. Any loosening of the tube will ruin the cut's angle.

Start your cut slowly to avoid heavy vibration of the tube that may ruin the cut's angle. We recommend using some discarded tube to practice beforehand. Make sure that you are comfortable with the operation.

Safety is essential. Tube notchers have sharp cutting edges and flying metal is a hazard. Wear protective eyewear and gloves to keep yourself safe from flying metal shards as well as the sharp edges of your freshly cut tube.
Tube notching is an important and basic metalworking technique. Though simple in theory, you will require skill and some equipment. If the job requires high levels of precision, it's better to leave this process to the professionals who have the prerequisite equipment and experience. A professional job should provide a better and more durable end product. It should also be more cost-effective.
For any queries or questions about tube notching, don't hesitate to contact our friendly team. If you're determined to do it yourself, we can provide you with the necessary information and advice. But don't forget that we have the expert skills to take care of your tube notching, giving you peace of mind and the assurance of a job well done.