Structural Steel Processing At Bushwick Metals
December 12, 2022 in
Blog
/
Structural Steel
/
Value-Added Services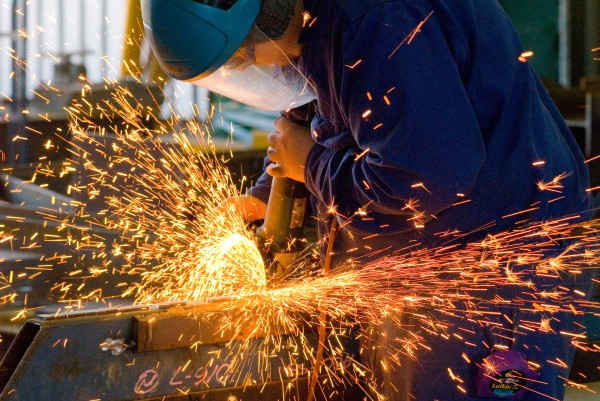 Projections show that the global structural steel market will reach a size of $226.91 billion by 2030.
Steel is the most widely used material on the planet due to the various advantages it brings. Structural steel processing allows companies to produce different kinds of steel parts to meet various specifications. Bushwick Metals is a professional steel fabrication company that offers a wide range of products and services that could be ideal for your project.
For a rundown of what structural steel fabrication is, and the services we offer, keep reading.
What Is Structural Steel Fabrication?
Steel fabrication is a process that can involve a range of techniques to produce specific parts. Steel construction relies on these parts to complete projects with various requirements. Steel processing can meet different specifications in terms of shape, size, and type of products. This often requires specialized equipment and a high degree of skill.
Value-Added Services
While various suppliers offer steel parts, Bushwick Metals stands out without value-added services. Through custom steel processing, we can produce parts exactly as you need them.
Saw Cutting
We have multiple saws capable of cutting steel beams and bundles down to the required sizes. We can perform highly complex, accurate cuts that meet or exceed industry-standard tolerances. This can be done with beams up to 44 inches and bundles up to 24 x 44 inches.
Plate Processing
This is perhaps our most common steel process, and we offer a range of different techniques, such as:
Oxy-fuel cutting
High-definition plasma cutting
Tapping
Drilling
Countersinking
Milling
Carbide Scribing
All of these are done using a single machine to maximize efficiency. This keeps costs, turnaround times, and scrap material to a minimum. Our built-in nesting software makes this possible while maintaining both accuracy and quality.
Shearing and Bending
We have numerous shears that can process sheets as thin as 16 gauge and plates as thick as 5/8 inches. These can be up to 12 feet in length. We also have multiple press brakes that can bend sheets and plates anywhere up to 1/2 inch thick (with a minimum length of 12 feet). They can be bent to almost any shape with a high degree of accuracy.
Section Bending and Cambering
We can take steel from our huge inventory and accurately bend it to meet your need. We're able to bend a range of products including:
Bars
Beams
Channels
Tees
Angles
Tubes
Pipes
Bending can achieve almost any shape, so whatever requirements you have, we'll be able to meet them. We'll also camber beams if you need to meet certain load capacities. We can camber any beams up to 40 inches wide as long as they are 25 feet or longer. The maximum camber will depend on the size and length of the beam.
Tee Splitting and Straightening
Thermal cutting can cause beams to bow and twist. We use a rotary-mechanical shear to split beams, which gives much better results. After splitting, we use our roll-straightening service to ensure our tees are the highest quality available.
Custom Roll Formed Floor and Roof Deck
We have a state-of-the-art roll former that can roll out different types of roof and floor decks. The deck we produce can be galvanized or painted, depending on your needs, and can be roll-formed anywhere from 3 to 40 feet in length.
Bushwick Metals Products
Over the years, our company has grown. We have multiple warehouses, and in these, we maintain a wide range of popular steel products. We've built up one of the most diverse inventories of metal products in the US.
As standard, we keep the following in stock in all of our warehouses:
Angles
Bars
Beams
Tubing & Piping
Sheets
Plates
Channels
Decking
Rebar
Expanded metal & Grating
Heavy Structural Products
On some rare occasions, you might need something that we don't regularly stock. In these situations, we can either fabricate the parts you need or order them from one of our many suppliers across the globe.
Why Bushwick?
Bushwick Metals has been in the steel industry for more than a century. As such, it's safe to say we know what we're doing. Our warehouses maintain a huge inventory of standard parts, so in many cases, you'll be able to get what you need immediately. If you need more specific parts, we offer custom steel fabrication which is done in-house.
We provide next-day delivery, so as soon as your parts are ready we can get them out to you. This will keep your project running smoothly, and can be very helpful if any sudden changes require new parts. We have a lot of experience in supply chain management which we can use to help keep your project on track. Steel can take up a lot of space on-site, and you might not be able to store everything you need. We can plan out a delivery schedule with you so that we bring parts out to your site as and when you need them.
Our many years in the industry have also helped us build a strong network of connections. This allows us to source the highest quality materials for the best prices.
Structural Steel Processing
Structural steel processing is crucial to a wide range of projects. If you need steel parts, you want to be sure that they're high quality, and that they meet whatever specifications you have. At Bushwick Metals, we can ensure you get the exact parts you need. With our next-day delivery service, we'll get things out to you as soon as possible, preventing any downtime in your project. To find out more about what we offer, click here to contact us today.