Steel Supply In Delaware
March 18, 2022 in
Blog
/
Steel Supply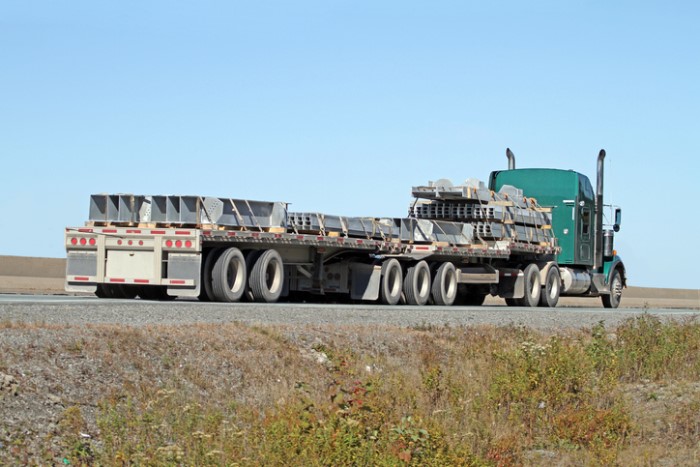 As of 2020, the global structural steel market had a value of $96.9 billion.
If you're looking at steel suppliers in Delaware, you don't need to look any further than Bushwick Metals. Our stock caters to almost any product, and if there is anything specific you need, we can get it out to you quickly and efficiently. To find out more about why Bushwick Metals is the best choice for buying steel for projects, keep reading.
Why Bushwick?
There are plenty of steel suppliers within Delaware, and with so many options, it can be hard to know what the best choice is. Bushwick Metals takes pride in going above and beyond to make sure our customers are given the best service possible.
Value-Added Services
All metal suppliers can provide you with parts, but for many, that is the extent of what they do. Bushwick Metals also carries out a number of additional services, helping us produce parts that meet your needs exactly.
Bushwick Metals services consist of the following:
Saw cutting
Plate shearing
Plate bending
Section bending
Cambering
Tee splitting and straightening
Plate processing
Custom roll formed floor and roof deck
We have five locations through four states along the East Coast, and all of these are outfitted to perform all of these services.
Next-Day Delivery
We have several locations that enable us to provide next-day delivery across the entire Northeast, Midwest, and South of the United States. When trying to get a construction project done, delays are the last thing you need. We understand this and will ensure that you have everything you need on time.
This doesn't just help your project run smoothly, but can also make things logistically easier on your end. If you don't have a lot of space on your worksite to store products, we can work with you to develop a delivery schedule.
Meeting Your Needs
With a delivery schedule, we can determine what you will need and when you will need it. Then you can get on with your work, and each day we will deliver the parts you need. We also offer contract pricing plans to help keep things organized.
On rare occasions, we might not have the items in stock that you need. If this is the case, we can source materials from all over the globe. We work hard to ensure we can provide you with any kind of steel for manufacturing.
Bushwick Metals has been in business for almost 200 years, resulting in a vast knowledge of all aspects of the steel supply industry. Throughout the years, we have developed several advanced offerings.
We can offer materials-management advice to help you select the best products for your project. Coupled with our knowledge of inventory planning, you can be sure you will have everything you need with minimal waste. We also offer best-in-class supply-chain support, so we will never be short of anything that you need.
We can discuss your project with you, and help lay out an overall plan so you can get your job done efficiently. We have a vast knowledge of lead times, shipping processes, and international purchasing, which we can leverage to your advantage.
Our team also has the expertise to analyze the current market and make future predictions about pricing trends to help you get the best possible deals.
Bushwick Metals Products
As the leading steel supplier in the Northeast, we keep a wide variety of different steel products in stock and ready to go. Below is a summary of some of the most widely used products we stock.
Steel Angles
Our angles are available in a range of sizes which can be rolled or bent to a specified radius. Grades kept in stock include A36, A572, and A588, with other grades available on request. We also have hot-dipped galvanized steel angle (A123 specification) if you need an angle that is more durable and corrosion-resistant.
Steel Beams
We have beams to suit a range of applications, ready to use on-site. This includes I beams, Wide Flange & H Beams, Junior Beams, and HP Shape Beams.
The types of steel readily available include:
Low-carbon hot-rolled steel (A36)
High-strength, low-alloy, copper-bearing structural steel (A588)
High-strength, low-alloy, hot-rolled steel alloy (A992/A572-50)
Steel Plates
Bushwick Metals maintains one of the most extensive ranges of steel plates in the industry. Together with our value-added services, we can quickly machine your steel plate to your exact specifications.
We keep a range of grades in our standard stock:
A36
A572-50
A588
ASTM A516-GR70
T-1 Type B A514
AR235 and AR400 abrasion-resistant plate
Steel Tubing and Pipes
Our tubing and piping range covers a variety of applications, whether it is for structural purposes, gas/liquid transportation, or scaffolding. Whatever you need, we either already have it, or we can get it. Our standard stock of steel tubes and pipes consists of different shapes, lengths, diameters, grades, and treatments.
Rebar
If your project involves concrete, rebar is definitely something to consider. Reinforced concrete is far more durable than standard concrete, being less likely to crack due to stress or pressure. Like our other materials, rebar is available in a range of lengths, diameters, and grades (A-36, M1020, and A588). With our value-added services, you can have your rebar cut down or bent as needed to suit your project.
Expanded Metal and Grating
The expanded metal and grating at Bushwick Metals are available in many different configurations, styles, and materials. Some of the more common options include expanded metal U-edging, Grip Strut safety grating, and flattened expanded metal-carbon steel. All types can be machined to meet your needs and sent out for delivery as soon as they are ready.
The Best Steel Suppliers in Delaware
Bushwick Metals maintains one of the most comprehensive metal supplies in the industry, and with value-added services and next-day delivery, it's clear that we are not just one of the best steel suppliers in Delaware, but in the entire eastern US.
If you have any questions or would like to request a free quote, click here to contact us today.