Steel Roof Decking: What You Must Know
August 19, 2021 in
Blog
/
Decking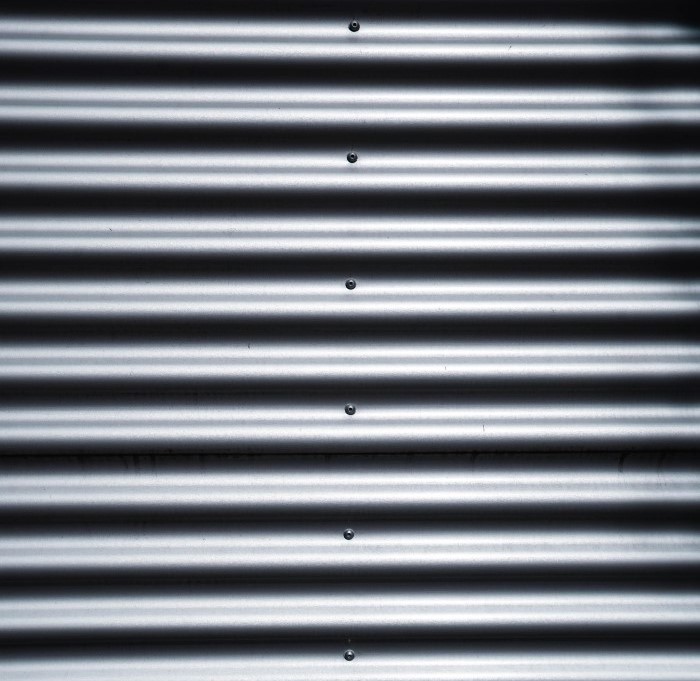 Steel roof decking is a robust construction material that is great for many roofing applications. With overall construction projects on the rise in the U.S, and costs of materials rising with it, steel roof decking could be the perfect solution for your project. So, what is steel roof decking, how is it used, and where can you find it?
What is Steel Roof Decking?
Steel roof decking is corrugated metal sheets designed for decking a roof or composite floor. Steel beams, or joists, support the decking to create a pocket and membrane of insulation in roofing applications, and in flooring applications, steel decking supports and reinforces concrete.
Workers attach these steel sheets by screwing, fastening or welding them to steel beams or joists. Many metal decking installation methods leave the surface of the decking unmarred, smooth and not suitable for concrete installation.
For multi-story structures, steel decking is the perfect material to install.
The History of Steel Roof Decking
There are many different types of steel decking. Many of them range back to the 1940s and 60s.
One of the first instances of steel decking, called pan decking, is from the 1940s and was used as metal forms for concrete pouring and other construction applications.
Q decking was another early iteration of metal decking. Developed in the 1960s by the HH Robertson Company, Q decking was the first incarnation of modern metal decking. Although no longer found, Q deck was used in composite deck flooring in 2- and 3-inch sizes.
Applications of Metal Roof Decking
Metal roof decking is the ideal material for many roofing applications. Using metal decking for roofing provides a variety of benefits:
Erecting and strengthening mezzanines
Supporting and reinforcing entire roof systems
Constructing steel canopies
Types of Steel Roof Decking
There are many different types of modern metal roof decking, and at Bushwick Metals, we provide easy access to B deck, A deck and N deck. All of our deckings satisfy and exceed ASTM A653 standards.
B Deck
B deck is the most common metal roof decking profile. B deck is the choice material to support a built-up roof system that spans less than ten feet. B deck is available in many different gauges, with the lightest being 22 gauge and the heaviest 16 gauge. B deck is 36" wide and 1.5" deep. B deck is the best choice when you need 1.5" deep roof decking with rigid insulation at least 1" thick.
Our B deck comes in either interlocking side-laps or acoustic decking in a variety of finishes. The standard finish is gray prime, but we also offer galvanized finishes in G40, G69 and G90 coatings. Another finish option is a white primer on the bottom side of the decking with a galvanized top. Our primer finish protects steel during installation and is not considered a permanent finishing solution.
N Deck
N deck is very similar to B deck, but it is for decking roofs that span more than ten feet. Like B deck, N deck comes in gauges that range from 22 gauge at the lightest to 16 gauge at the heaviest. Unlike B deck, N deck is twice as deep at 3", providing terrific support for longer spans.
N deck is perfect for structures, like auditoriums and gymnasiums, where long structural components span large open spaces. Using N deck for these projects is more affordable than other structural features, which can be heavy and expensive.
N deck comes in many finishes, including white and gray primer or galvanized coatings in G40, G69 and G90. N decking is also available in acoustic decking called type NA. NA deck is terrific for schools, concert halls and theatres where sound quality is an issue.
NA decking is placed in vertical webs that slightly affect load carrying capacity by less than 5%. Both N and NA decking is not certified under Factory Mutual.
A Deck
A deck is the decking to use when your insulation is less than 1" thick. A deck provides support for roofing insulation but is not routinely used in new construction because of its poor strength-to-weight ratio. A deck is best suited for remodeling, reroofing or other roofing repairs.
The Advantages of Bushwick Metals
Bushwick Metals is the most reliable and affordable supplier of steel roof decking along the east coast. With many convenient locations in Connecticut, New York, New Jersey and Delaware, Bushwick provides next day shipping to:
New York
New Jersey
Connecticut
Delaware
Pennsylvania
Massachu
Rhode Island
Maryland
Vermont
New Hampshire
Maine
The efficiency of the Bushwick supply chains allows us to fulfill orders faster than our competitors, getting you the materials you need when you need them.
Bushwick has the finest steel roof decking, and we also have the steel joists and any other metal materials and products you need for your project. We offer fully customized metal products in basically any material you can imagine.
Not only do we take the quality of our products extremely seriously, but we also make customer satisfaction and order fulfillment an immediate priority. We take the time to address questions and concerns by employing end-to-end supply chain solutions and cutting-edge customer service procedures.
Bushwick client services include material and product estimates, custom product orders, material storage in our warehouses and logistical delivery and ordering systems to get materials out when you need them.
Placing your steel roof decking order is a painless and straightforward process. Our sales team works with our logistics team to create orders and get them out for next-day delivery.
Get Your Steel Roof Decking Now
All of our metal decking is available exactly when you need them. We use contemporary supply chain solutions to quickly and efficiently deliver any of our wide variety of metal roof decking. Contact us today to place your order.