Steel Plate Grades – Explained
March 11, 2022 in
Blog
/
Steel Plates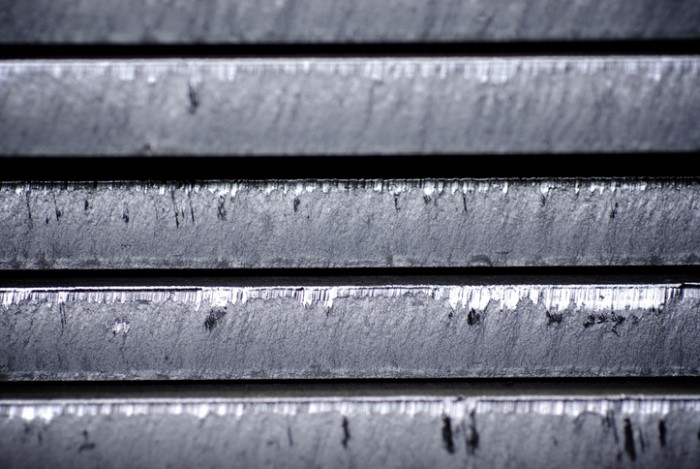 High-quality steel comes in a class of its own, and it's not just judged by how much it costs. When it comes to steel plate grades, they can be an essential component that can determine how you decide which steel plate is fit for your requirements.
Steel plate grades are determined by various factors, which include:
The composition of steel (ratios of various substances like steel, iron, aluminum, and more)
Strength
Formability
Yield
Size (width and thickness)
Corrosion Resistance
Cost
Many standards that steel plates are judged up can also be dependent on the technology and process used to make them. ASTM International is a global standards organization that analyses and publishes various technical standards for a wide range of materials. It currently publishes around 12,000 technical standards and is followed by governments globally.
What Are Steel Plate Grades?
Like many other materials used for various construction purposes, steel plates are also utilized similarly. However, rigorous testing and evaluation of each steel plate must be done to ascertain its durability and quality for the long term.
Steel plate grades are an optimal way to determine which steel plate is ideal for your requirements. Depending on what you're going to be using the steel plates for, the grade that it's classified can be very important. There are various standards that different organizations release, but the one that is most followed is released by ASTM International.
Why They Are Crucial
Many people don't understand the importance of steel plate grades and why they are essential before starting any type of construction. If you are involved with the construction business, you should know that these grades are crucial to comply with while not mandatory for all projects.
Adhering to these grades can ensure health, safety, durability, quality, and optimal adhering to other structures when the construction is ongoing. Depending on who you are working with, these standards might also become compulsory to follow.
ASTM Standards
ASTM standards can vary depending on which material and structure you're working with. Here are some common standards that are used for steel plates.
A36: This is a carbon steel variant utilized in general plate applications where the plate might be riveted, bolted, or welded. The minimum yield strength of 36 KSI. The plates need to have a minimum thickness of 8 inches.
A572-50: This type of steel is used in general plate applications, similar to A36. It is composed mainly of Columbian-Vanadium steel. It should have a minimum yield of 50 KSI and is optimal where weight-saving is crucial to saving costs. You can find these steel plates up to 4 inches thick.
A588: High-strength, low-alloy steel that is used in general plate applications. It is copper-bearing steel and has two to four times the corrosion resistance of carbon steel without copper. It offers a minimum yield strength of 42 KSI to 50 KSI. Cost savings can be achieved by reducing weight in this grade, optimal for many construction purposes.
ASTM A516-GR70: This standard is crucial to fulfill when you require a steel plate that can withstand extreme conditions. It is ideal for containers like vessels, tanks, and boilers where high-pressure conditions are present. It is silicon-killed carbon steel with a fine-grain structure.
T-1 Type B Construction Alloy Steel to A514: With a minimum yield strength of 100 KSI, it offers excellent strength, fabrication, and toughness properties. It is highly used in structural applications where strength is required to reduce overall weight and size. This standard is ideal if you plan to use steel plates for bridges, construction equipment, mining equipment, liners, bucket, and cranes.
AR235, AR400 Abrasion-Resistant Plate: When looking for longevity, you need to find steel plates that can withstand abrasion, impact, and regular wear and tear. You can find two types of hardness for steel plates AR235 is ideal for moderate-resistance applications. AR400 is ideal for high-resistance applications. They are not suitable for structural and load-bearing applications. These standards suit mining and earth-moving equipment, mixing drums, material handling, chutes, and hoppers.
Finding Out The Right Steel Plate Grade for Your Needs
When you're wondering what type of steel plate grade is optimal for your requirements, you need to know what each grade can be used for and where it is ideal.
A36: Structural steel channels, steel plates, wide flange beams, I-beams, structural angles. It is ideal for many applications, including fixtures, rings, bearing plates, cams, and many others.
A500 is a cold-formed welded and seamless carbon steel structural tubing in rounds and shapes. Ideal for bridges and buildings, as well as general structures.
A572: Available in five grades, 42, 50, 55, 60, and 65. The most common one used for applications is A572-50. It is used in various structural applications like buildings, bridges, transmission towers, construction equipment, and truck wireframes.
A588: Has a wide range of applications, including transmission and phone towers, bridges, gusset plates, and housing enclosures. It has optimal strength to weight ratio.
Depending on what industry you are working in and what you're looking for, steel plates can be the ideal solution. For some grades, there are additional standards like steelmaking and heat treatment.
You will also find sub-categories within some grades, as is the case for A572, A516, and many others. The sub-categories can be divided based on varying levels of strength, toughness, durability, weight-saving, etc.
Contact Bushwick Metal Experts For More Information
It can be pretty intimidating to figure out which one is ideal for your requirements when looking through steel plate grades. Finding out more about varying steel plate grades and what they are optimal for can help you make the right choice when needed.
If you're still confused about some of these aspects or how they can be used for your benefit, don't hesitate to contact Bushwick Metals for more information. We have been catering to all metal requirements of our US customers for over a century and can provide you with any metal specification. Contact us today to get the steel plates you require for your next project.