Next-Day Metal Supply In Philadelphia
November 11, 2021 in
Blog
/
Steel Supply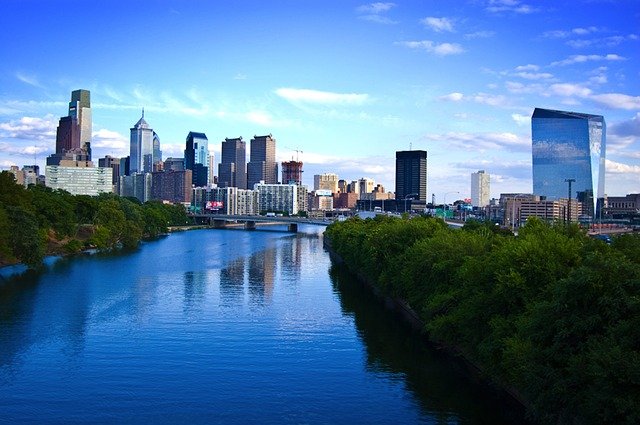 Those looking for steel supply in Philadelphia are looking for high-quality products, great service, and quick delivery. We offer metal supply in Philadelphia and the surrounding region.
Not every metal distribution company meets the needs of its clients. At Bushwick Metals, we know exactly how to make sure that our metal supply services outshine the rest. We are the company that offers top-level inventory, services, and delivery that leave our clients satisfied.
Let us tell you how we provide the best service in our industry!
Our Delivery Services
With construction projects on the rise, we have made sure to meet the demands of our loyal and new customers. We pride ourselves on our top-quality product that can meet any order size, specification, and delivery size. We have stocked our warehouses in New Jersey and Delaware with a wide variety of high-quality materials that can arrive on-site the next day.
Brunswick metals guarantee, next-day delivery to the east coast region and New England states. We protect your metals from damage during the shipping process. We are also a large metal supply in Philadelphia. We make sure to ship to the Philadelphia region by the next day.
When our clients place their orders, we make it our priority to put together their items and promptly ship them!
Types of Metal Brunswick Offers
At Bushwick metals, we provide top-quality products from our warehouse. If you have a specific item you are looking for, we can provide you with a list of products that we carry and help you find exactly what you are looking for.
A quick overview of our items will show you how knowledgeable we are in the metal industry. The items listed below are steel parts used for construction that we carry in our warehouses.
Angles
Angles are a cross-shaped L, steel supply structure, with two legs, that can either have equal or unequal angles. Our angles are either structural or bar angles, we also offer a galvanized angle.  Angles come in a wide variety of sizes and we bend them to the degree that our clients need.
Bars and Beams
Our warehouse also houses five different types of bars for the framework. These have a wide variety of uses, from automotive projects to building structures. We offer a product that can stand the test of time, even in more challenging environments.
We use strong beams for heavy loads. These steel beams are structural parts for bridges, parking garages, or buildings. The many types of beams we offer include hot rolled steel, copper-bearing steel, or low-carbon hot-rolled steel.
Channels
Channels consist of two legs connected by a web. Steel channels are used for walls, roofs, and many other building functions. These lightweight and durable products also come in many forms.
Decking
Decking is the structural panel made of congregated sheet metal. Decking is a sheet product used for both roofing and flooring in the building process.
Expanded Metal and Grating
We house fourteen different types of expanded metal and grating at our industrial metal supply warehouses. We can provide whatever our clients need and make sure it is the best possible steel for their project.
Jumbo Beams
Heavy structural products, such as our jumbo beams and tubes, are for projects that need a more sturdy material.
Rebar and Sheet Metal
Rebar, also known as reinforcement bar, is a steel bar for concrete construction that helps strengthen the base of a foundation. Our facilities have a large variety of sizes. This material allows for the proper reinforcements at the structure of any building.
Our company offers five different types of sheet metal supply. We cut these to your exact specifications and deliver them to you ready to use.
Tubing, Piping, and Plates
Our warehouses also have a variety of tubing, piping, and plates. We pride ourselves on having one of the largest varieties of top-quality steel in the country. Our products are set to code and customized to our client's building requirements.
We Include Steel Preparation Services
Our high-quality services will save time and money. We prepare our products for our clients because we want these materials to be ready for use upon arrival.  Many builders want to know the steel they order is prepped correctly to maintain strength and durability in the building process.
We insure that we can offer services, prior to shipping, that will help our clients in the building process.
Saw Cutting and Cambering
We prepare metals by making precise cuts to our client's measurements. We create a proper and safe cut with our saw cutting services to help clients avoid injury or mistakes. We also camber beams. Cambering increases the load capacity of the beams, ultimately making them stronger.
Shearing and Bending
Shearing is the process of cutting or bending sheets of metal to the needed measurements. If steel needs to be bent, we can bend metals up to one inch thick to the exact specifications of our customers' measurements.
Tee Splitting and Straightening
We cut our beams using a mechanical cut which leaves them straighter than other types of cuts. We also use a roll straightener to make sure the steel is straight after splitting.
Questions To Ask A Steel Supplier
With a fast and affordable metal supply in Philadelphia, we deliver high-quality products to your project at the best possible price. These materials are not only used in industrial manufacturing but across all industries. We welcome any questions or sign-ups you may have for your project.
When looking for a supplier of steel in the Philadelphia area, you can ask the following questions:
Is There Any Minimum Order Quantity?
Ask the supplier if they have a minimum order quantity. Most suppliers will have a minimum order quantity, while some others might not. We offer you the chance to pass on this cost while it is still in your overall price.
Do You Offer Any Discounts?
Metal suppliers often offer discounts for large orders and bulk purchases. It is best to ask about current offers and if they work with customers looking for discounts.
What Types Of Metal Do You Supply?
Improperly sourcing metals can cause cost overruns and massive delays in projects. You should know what the supplier deals in before signing any deals. It is best to ask if they supply steel, aluminum, stainless steel, or alloy materials.
Are There Any Samples Available?
Having a sample is one of the best ways to figure out what you need. We allow customers to take a few samples of our materials before spending money on metals they might not need.
What Is Your Return Policy?
It can be challenging, time-consuming, and expensive to return parts, so it is best to ask what the return policy is. Most well-established suppliers like us will offer a generous return policy if materials are damaged or need to be returned for any reason.
What Is Your Expected Lead Time?
You can find out how long until you get the product by asking the supplier what their lead time is. This gives you an idea of when to schedule your project and plan your metal supply in Philadelphia accordingly.
Can You Shrinkwrap Orders For Me?
Some companies might not offer this, but we can shrink wrap orders for clients to keep them safe from moisture and other climate conditions.
How Do You Calculate the Freight Costs?
The metal price is not the only cost you need to think about when building with metals. You also have to pay for shipping costs, which is why it is best to find a supplier who can provide accurate freight rates.
How Do You Cut Metal?
Some companies might use shears, saws, or other cutting tools to cut metal. Some companies might not offer this service and send the material to a third party specializing in such services. We offer value-added services like saw cutting, shearing, punching, and band sawing. Our straight cutting is beneficial if your project has a lot of cuts to make or you need a particular type of cut.
What Makes You Different?
When choosing a supplier, you should know what makes them different from other companies in the industry. We offer superior customer care and provide helpful solutions for your project's needs. Also, we have years of experience, exceptional expertise, and great feedback from our satisfied customers.
Metal Supply in Philadelphia
We know that with the growing demands of metal buildings, you are looking for the perfect supplier. We work to be the best steel supply company in the Northeast. We proudly offer metal supply in Philadelphia and ship within 24 hours of orders.
With our wide variety of materials, we can direct our clients to exactly what they need. If you have any questions, contact us today, and we can help with all of your questions. We want to get the right products to you quickly!