How Strong Is Square Tubing And When Should You Use It?
February 26, 2021 in
Blog
/
Steel Tubing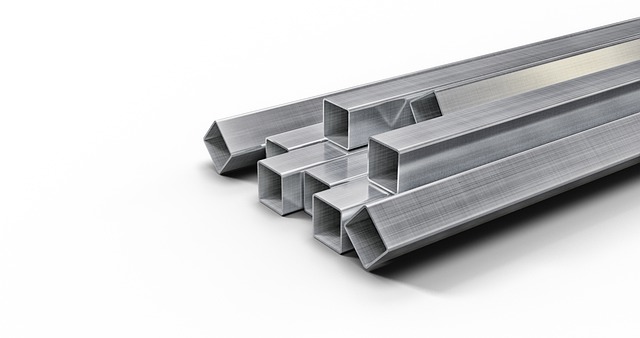 Do you need steel tubing for your next project? Are you unsure how strong each type of steel tube is? Need to get a better idea of which type of tube to use? If you answered yes to these questions, you're in luck because we've put together a guide intended to answer the question, "How strong is square tubing?"
As you read through this guide, you'll learn about which kind of steel tubing is strongest. You'll also find out about how strong square steel tubing is. You need to know that you have the right steel tube for what you need to do. You also want to be sure it can hold up to the stresses of the construction project or use you're putting it in for.
We believe that is important, too, so read on to learn everything you need to know.
Strongest Steel Tubing
Steel square tubing isn't the strongest type of tubing you can use. It is, however, more applicable than round or other shaped-tubing in certain uses.
Round steel tubing can withstand far higher weight-per-feet than square or rectangular tubing. This increased weight-bearing capacity is because a circle is a stronger shape than a square. Because there are no corners, there are fewer pressure points to give way when excess load is applied.
Round steel tubing is also preferred in many use-cases. This is particularly the case when the steel tubing is intended to move water or liquids. Round steel tubing works better for moving liquids as there are fewer points of resistance in its interior shape. Square steel tubing performs better in terms of strength when the tube needed is long. Over longer distances of tubing, a square shape will bend less than a round one.
Square steel tubing is also preferred if the tube must fit snugly to its surroundings. In such cases, square steel tubing can be stronger than round because it can be linked to another tube or framing piece. For rough purposes, we can compare square and round steel tubing to find out which is strongest. With an approximation in mind, round steel tubing is about ten times stronger.
What Is Square Tubing?
Square steel tubing is tubing that is manufactured using welding. This kind of tubing is of structural grade. It comes in either type A513 or A500 Grade B. The different kinds of steel tube are determined by the size and how thick the tube's wall is. Regardless of the grade, steel tubing is used for a variety of purposes.
Typical uses of square steel tubing include construction and structural uses. It is also used for a wide variety of manufacturing and fabrication applications. You can find square steel tubes in vehicles, trailers, agricultural and transport equipment, and much more. The square shape of this steel tubing is ideal for many different reasons. It offers strength that channeled or angled tubing does not. It is also more rigid than channeled or angled tubing too.
Square steel tubing is also versatile. Manufacturers like to use it because it is easy to cut and weld into new applications.
How Strong Is Square Tubing?
To determine the answer to the question, how strong is square tubing, it's important to consider how much weight it can hold. In steel tubing, the strength rating of the tube is measure by weight per foot.
This standard measurement is useful if you need to compare different manufacturers or products. The standard measure also lets you know if the steel tubing you are considering will meet your structural needs. Square steel tubing comes in a variety of different sizes. There are also two standard thicknesses of the steel itself.
Let's look at a couple of standard sizes of square steel tubing to see how strong it is. A 2-inch x 2-inch piece of square steel tube with a wall thickness of 0.1875 inches can carry 4.32 lbs per foot of length. A 4-inch x 4-inch piece of square steel tube with a wall thickness of 0.25 inches can carry 5.41 lbs per foot of length.
As square steel tubing gets bigger, the wall thickness also increases. So, for example, at 8-inches x 8-inches, you can choose from a wall thickness of 0.25, 0.375, 0.5, and 0.625 inches. At 16-inches x 16-inches, which is one the largest square steel tubing sizes available, the wall thickness is either 0.3125, 0.375, or 0.5 inches.
As you might imagine, the tubing's larger dimensions and thicker walls allow for greater load-bearing capacities. So, a 16-inch x 16-inch square tube with a wall of 0.5 inches can carry 103.3 lbs per foot. Square steel tubing is plenty strong enough for many construction and manufacturing uses. It is also strong enough for significant weight-bearing uses in vehicles and much more.
Use Square Tubing When Needed
While square steel tubing isn't as strong as round steel tubing, it is still solid. It also has properties, such as its shape, that make it preferable to round steel tubing in many situations.
It's worth asking the question, "How strong is square tubing?" because you must know if it will hold the weight your project needs. Work with professional architects or engineers to determine whether square steel tubing is the right material. They will also be able to help you with working out what size of square steel tubing you need. You'll need to pay attention to how much weight you need your square steel tubing to carry across each foot of length. The more weight you need, the larger the size of tube you will require.
Fortunately, we're in the business of supplying square steel tubing, as well as lots more, and we've been doing it for a long time. We know our tubes! We'll work with you to ensure you have the right square steel tube where and when you need it.
Get in touch with us today to talk to an expert about your requirements.