Flame Cutting Services – If You Can Draw It, We Can Cut It
November 20, 2020 in
Blog
/
Value-Added Services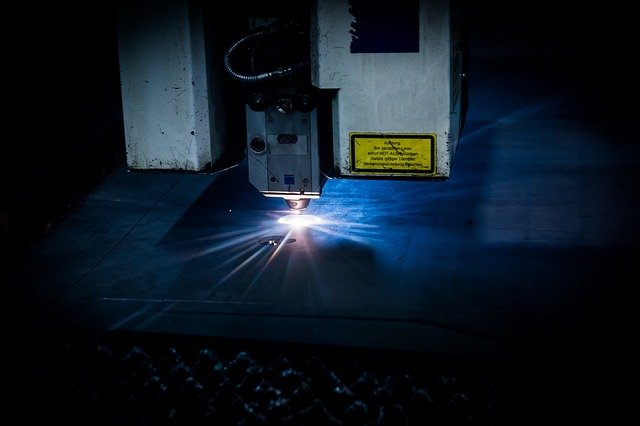 Impressive technological advances in the extraction, production, and shaping of metals have created a shining new century in which metal is the defining building material. At Bushwick Metals, we have been working with this material for many years. It won't surprise you to hear that we know a lot about it! Most importantly, we know how to use our flame cutting services to help you succeed in any industry that requires the shaping of metal.
We are the only stop you need for everything to do with metal. We produce it for you. We shape it for you. We'll even store it for you. The only thing you need to do is give us a call. Let us do the rest.
We have survived intense competition in the metal industry since our founding in 1829. Our successive teams of professional metalworkers have stayed current with the best techniques since the start of the nineteenth century. Our clients can count on highly specialized and experienced people that can tell them everything they need to know about metalworking. Our experience and accessibility make us the only guide you will need when it comes to working with metal.
Another important point to note is that we understand the importance of loyalty. We are modern, but our business model is old school. It's all about reliability and treating the customer right. We don't aim for short-term gain; our vision is and has always been long-term. We grow with our clients and our clients grow with us. We offer the best customer service in the industry, providing every imaginable product and service the metal industry has to offer. And we do so reliably. We also offer financing flexibility for our clients. We understand how tough the business is, but we believe in our clients.
Our Flame Cutting Approach
Our comprehensive approach to the metal industry is another reason we are a favorite with our clients. You draw it. We can shape it. We provide the material, the experienced metal workers, and the equipment and installations to get the job done. Our talented team will ensure that you don't have to invest hefty amounts of time and money in this essential process. Leave metal to us and dedicate yourself to running your business with the full knowledge that we have got your back.
Like us, metal is solid and dependable, which is why it's so popular, but it needs to be shaped correctly and that can be challenging, although not for us. Our expert flame cutting services are at your disposal to make your life easier. 
Our consultants are on-hand to help you during the design phase. They study your plans and needs. They will brainstorm with you to design the best way to move forward, taking into account every factor, including economic issues and future maintenance needs. Our team will guide you through your choice of materials before going into the production phase. At this stage, we produce, work, shape and cut the metal to the shape you desire. Don't worry about the complexity of the operation or the thickness of the metal. Leave that to us.
We have the latest, best cutting machines and provide the metalworking and cutting expertise that only a centenarian company like Bushwick can provide. Not only have we used most current metalworking techniques, but we have also developed some of them ourselves. We cut any metal from sheet to components, regardless of size or bulk. And our services include essential after-treatment, such as cleaning, polishing, beveling, and sharpening. 
Whether it is for industry, aeronautics, or glossy architectural design, we can shape your metal as you wish. We work with the biggest players in the industry, but we also have many small business customers. We are a people company. Whether you want us to transport your metal to you in truck or half-truck shipments, we provide equal service for all clients, regardless of size. You can rely on us for reliable, consistent service.
When opting for our flame cutting services, you can count on thousands of hours of experience in cutting metal to perfection. It is our pleasure to provide highly polished products that showcase your business and frame you as a serious professional.
With an integrated business approach, our consultants stay on top of your project. By being part of the initial development phase, they can intervene at any time and adjust orders almost instantaneously. We have an extensive inventory to draw on in case of an emergency.
For any further information on our flame cutting services, don't hesitate to contact us here or give us a call at 855-446-8735. We're looking forward to showing you what we can do for you.