Bushwick Metals Offers New Value Added and Rebar Services
November 26, 2012 in
Press Release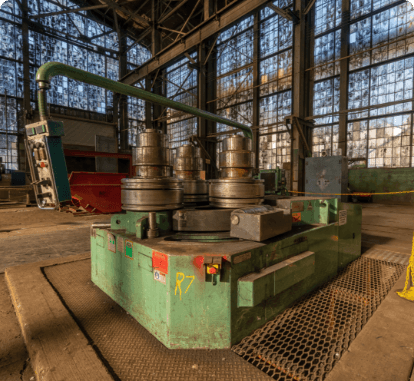 Bushwick Metals LLC is proud to introduce several new Value Added Services, including precision tee splitting and straightening. Using a rotary shear and straightening line equipment, they are now able to provide a quality product that is far superior to traditional flame cut tees. In addition, Bushwick Metals has also added the capability to produce rolled products.  Tubing, pipe, channels and angles can be rolled with a radius bend to customer specifications. These services are available at all Bushwick Metals locations.
At Tarco Steel, a Division of Bushwick Metals located in Binghamton, New York, rebar fabrication is now introduced to supplement the existing popular straight and cut rebar business currently offered across all Bushwick Metals locations. Using a state-of-the-art shear line, benders and automatic stirrup benders, they now offer shop drawings, placement drawings, placement accessories and a quality cut and bent product to meet their customers' exact needs in the New York and New England regions.
About Bushwick Metals LLC
Bushwick Metals LLC, based in Bridgeport, Conn., is a distributor of carbon steel, hi-strength-low alloy steel, stainless steel, and specialty products. Bushwick Metals is an affiliate of Marmon/Keystone LLC of Butler, Pennsylvania, a distributor of steel and aluminum tubular products. Both companies are Marmon Distribution Services/Berkshire Hathaway companies and members of The Marmon Group, an international association of approximately 150 business units that operate independently within diverse business sectors.