Steel Supply In New Hampshire | Next Day Delivery
November 21, 2022 in
Blog
/
Steel Supply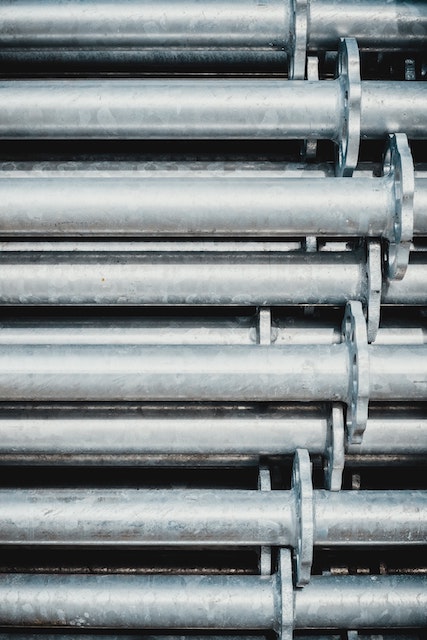 Estimates show that the global metal fabrication market will grow beyond $473.7 billion by 2031. All over the world, different industries use metals for all kinds of applications. Steel is the most widely used of all metals due to the many useful properties it has. Bushwick Metals offers steel supply in NH, with a range of services to help meet your needs.
To find out more about how we can help you, keep reading.
Why Bushwick Metals?
Bushwick Metals is a leading New Hampshire steel supplier. We've been in business for almost 200 years, and all of that experience lends to our capabilities. We're constantly aiming to improve our services and meet the needs of our customers wherever possible. Bushwick Metals isn't just a steel supplier, but also a steel fabricator. On top of the standard parts we keep in stock, we also offer several value-added services.
Value-Added Services
Our stock range is one of the most comprehensive in the US, but sometimes our clients have projects with very specific requirements. If there's ever anything you need that we don't stock as standard, we can create custom parts to ensure you get the perfect materials to complete your project.
Saw Cutting
While we keep the most popular sizes of our products in stock and ready to go, you may want something a bit more specific. We can cut bars, angles, channels, and other products down to any size you need.
Shearing and Bending
With our press brakes, we can bend sheets up to 1/2″ thick and 12′ long to a very high degree of accuracy. We can also shear our plates before shipping them out to you. Our shear can handle any sheet as light as 16 gauge, or plate up to 5/8″ thick and 12′ long.
Plate Processing
We offer a range of plate processes such as drilling, oxy-fuel cutting, and milling. All of our plate processing is done using a single machine to maximize efficiency. Our built-in nesting software allows us to minimize waste material, which is beneficial for the environment and saves on cost.
Tee Splitting & Straightening
We can split tees using a rotary-mechanical shear. This means we don't use thermal cutting techniques, which can split tees by making them bow and twist.
Section Bending and Cambering
If you need any parts bent, we'll handle this before shipping them out. This can include beams, bars, tees, channels, and more. Our team can bend parts to almost any shape with a high level of accuracy to ensure everything meets your exact specifications. We also have over 50 years of experience in cambering beams, allowing us to do so accurately and efficiently.
Custom Roll Formed Floor and Roof Deck
We can roll both roof deck and composite floor deck from 16 gauge up to 22 gauge. This can be painted or galvanized depending on what you need.
Our Products
Bushwick Metals maintains a wide range of items in stock, so for most applications. We can have this shipped out to you, or you can simply come in and pick up whatever you need.
Bars
We have a full range of different bars in standard shapes such as round, square, flat, and strip. All of these are available in various types of steel including hot-rolled, low-carbon, and high strength low alloy. With our years of experience, we have established some strong connections so that we can find the highest quality steel available. This ensures all of our products are top quality, regardless of the exact type of steel in question.
Plates
Our structural steel plate selection covers various steel grades. This includes:
A36
A572-50
A588
ATSM A516-GR70
A514
AR235
AR400
Having a wide range ensures we always have a suitable option, whatever the needs of our customers are. Whether you need something that has a high yield strength, is corrosion resistant, or is easily machinable, we've got it.
Beams
Our structural steel beams are available in three grades: A36, A588, and A992/A572-50. Beyond these different grades, we also have a selection of profiles and sizes suitable for various projects. All of our beams as suitable for use in general structural applications, and are ready to use.
Rebar
Like most of our products, we stock rebar in various grades and sizes. This includes A-36, A588, and M1020. We have bar sizes ranging from 1/4″ up to 1 1/4″, and can cut it to length or bend it as needed.
Next Day Delivery
Many projects are constrained by time, so getting what you need as fast as possible can be crucial. In the construction industry, for example, if you need a part suddenly and can't continue without it, your entire project could come to a halt. Steel supply in New Hampshire may not be completely reliable with other companies, but at Bushwick Metals, customers are our priority. By shipping steel out as soon as it's ready, we can ensure it's with you the day after you place your order. With our extensive experience in supply chain management, we can help ensure the items you need for your project come out to you as and when they're needed. If we delivered everything at once, you'd need to worry about storage space on site. Instead, we can deliver parts when it's most suitable, helping you to efficiently manage the progress of your project.
Steel Supply in NH
For your steel supply in NH, Bushwick metals have everything you need. We maintain a huge stock of parts, can process parts to meet your exact requirements, and offer next-day delivery throughout New Hampshire.
If you're interested in buying steel, click here to request a quote today.