Steel Supply In Maryland Offering Next Day Delivery
August 8, 2022 in
Blog
/
Steel Supply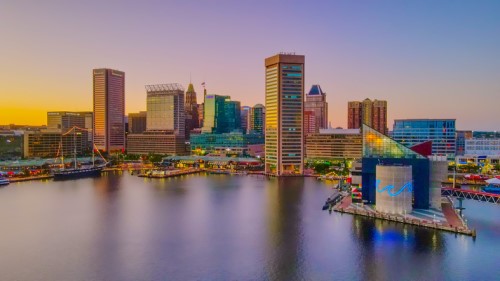 Steel is currently the most widely used material on the planet. It has several properties that make it an ideal material for a wide range of applications. It's strong, durable, machinable, and available in a range of types and grades. Steel can also be recycled indefinitely without any degradation.
For your steel supply in Maryland, you want to be sure you're getting the highest quality parts and the best service. Bushwick Metals can provide both of these. Keep reading to find out how.
Why Bushwick Metals?
At Bushwick Metals we go the extra mile to make sure we provide the best quality goods possible to our customers. We carry out a range of processes in-house using the latest technology to ensure our goods meet the highest standards.
We keep a huge range of products in stock, but sometimes our customers have very specific requests and need parts that aren't standard. This is no problem at all, as we can fabricate any parts that you need. Our fully-trained workers are highly skilled, so any parts we supply will meet your specifications to very accurate tolerances.
We've been operating as a steel distributor for almost 200 years, meaning we're one of the most experienced steel supply companies in the industry. Beyond our capabilities to machine and supply steel parts, we can also help with several other areas of your project.
Our team has plenty of experience in material and inventory management, so we can help you with this to make it easier to organize your project from start to finish. Not only will this minimize your downtime, but it will also prevent you from overordering.
We also provide next-day steel delivery. This means you won't need to order everything at the start of your project, and therefore won't have to worry about storage space nearly as much. With our help, you can be sure that your project will run smoothly.
Bushwick Metal Products
Bushwick Metals keep a huge range of products stocked in our warehouses, making us possibly the most comprehensive Maryland steel supplier. Our steel products are all ready to use and are fit for a range of applications.
Rebar
We sell rebar that can be used for roadways, concrete buildings, bridges, and more. The HSLA (high-strength low alloy) structural steel we use is corrosion resistant and available in different tolerances. We can even bend it before sending it out to you so you won't have to do any on-site bending.
Plates
Our steel plates are available in various grades which have differing properties. The yield strength, tensile strength, and thicknesses vary, so we can discuss your project with you to find the right type. We can also provide plates that are corrosion/abrasion-resistant.
Angles
We have a range of sizes and configurations of angles available in several grades including A36, A572, and A588. We keep various standard lengths in stock, but can easily cut them down if need be.
Other Products
Our warehouses keep a variety of other standard products in stock including:
Beams
Channels
Bars
Expanded metal
Grating
Sheets
Tubing & Piping
If there are any other speciality parts that you need let us know and we can probably source them for you!
Value-Added Services
Bushwick Metals isn't the only steel supplier in Maryland, but we believe that we go the furthest to provide for our customers. On top of all the steel supplies we sell, we also offer a range of value-added services.
Steel parts can vary greatly in terms of quality, and we take pride in making ours the best. One thing we like to ensure is that you don't have to do any extra work before you start using our products. All of our parts are ready to use as soon as you get them. You can order something today, we'll deliver it tomorrow, then you can use it straight away. This helps keep your project flowing smoothly.
Saw Cutting
Things like beams and rebar come in several sizes, but it's unlikely that you'll need these exact lengths. We can cut these down to whatever size you need, keeping to industry-standard tolerances.
Shearing and Bending
We can shear plates up to 12 feet long and anywhere between 16 gauge and 5/8″ thick. We also have multiple press brakes to bend sheets, again up to 12 feet long and up to 1/2″ thick.
Place Processing
We have various plate processing capabilities for whatever you need. This includes drilling, tapping, milling, countersinking, and more. This is all done using one machine for maximum efficiency which keeps costs down and maintains a shorter turnaround time for our customers.
Tee Splitting and Straightening
Beams are traditionally cut using thermal methods, but this can make them twist and bow. Our rotary-mechanical shearing technique prevents this, keeping all tees completely straight after splitting.
Section Bending and Cambering
Whatever sections you need bent, we can handle it. This includes any of the following:
Beams
Channels
Bars
Angles
Tubes
Pipes
Tees
We can also camber beams efficiently and accurately. Our minimum cambering length is 25′ and maximum width is 40″.
Custom Roll Formed Floor and Roof Deck
We have a state-of-the-art roll former to roll both roof and floor deck. We can roll deck between 16 and 22 gauge and from 3 to 40 feet long. This can have either a painted or galvanized finish. Whatever specifications you have for your decking, we'll get it sorted and then deliver it out to you as soon as possible.
Steel Supply in Maryland
Bushwick steel has been supplying steel parts in the US since 1829, and over the years our expertise in the industry and the quality of our products have only increased. With next-day delivery, we can get parts out to you whenever you need them so that your project doesn't come to a halt.
If you need steel supply in Maryland or have any questions for us click here to contact us today.