Steel Supply CT – Next Day Shipping And Value-Added Services
August 12, 2021 in
Blog
/
Steel Supply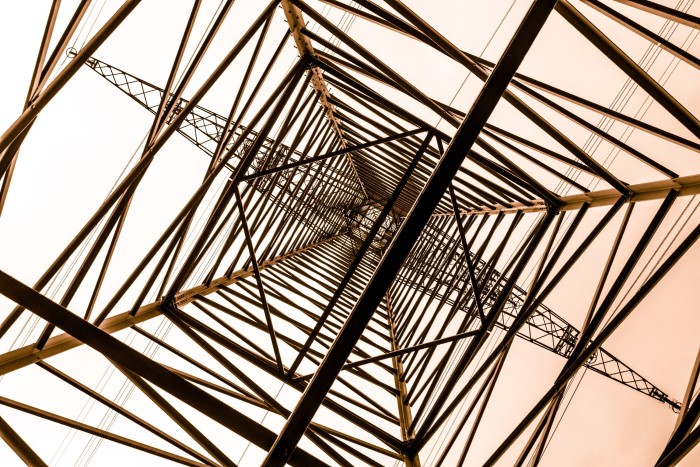 New England is home to a massive growth of construction, and CT is one of the biggest focal points. New home construction has surged massively in the last few years.
With 2021 entering its fourth quarter and the COVID-19 pandemic slowing, construction is booming. From warehouses to single-family homes, CT is seeing a massive upswing in construction.
But construction takes supplies, and when it comes to steel supply CT, there's no time to waste. Bushwick Metals knows how to get our high strength steel to you with swift satisfaction. To see more on what we offer to the Connecticut area, read on!
Ordered Today, Delivered Tomorrow
Construction is a lengthy process, and doing things right makes it take even longer. With Bushwick's steel, you can rest assured that you'll be getting your order quickly. That way, construction can carry on as soon as possible – no waiting weeks and weeks for deliveries.
Bushwick offers free next-day delivery for all of Connecticut. Whether you're down in Stamford or up in Putnam, Bushwick can get your materials to you quickly. Prompt, safe delivery gets your construction project up and running as quickly as can be.
Steel on Offer
After more than a century in business, Bushwick has learned to carry everything needed. Whatever steel you may need, we can help you find it with ease.
Below is a list of our options in metal products. With steel supply CT being as important as it is, Bushwick knows never to skip out on supplies. From angles and bars to sheets and beams, Bushwick has what you need.
Expanded Metal & Grating
Bushwick carries an extensive list of expanded metals and grating. There are fourteen options to ensure that we fit every need that you could have.
From lightweight safety gratings to closed-mesh gratings, Bushwick can fulfill any need. Be sure to check our full list for a comprehensive breakdown of each product.
Heavy Structural Products
Sometimes your construction project requires a bit of extra reinforcement. If you're building something heavy, you'll need something heavy.
These products, often called "jumbo beams," are for supersized construction efforts. Bushwick Metals supplies everything from 10" x 100# up to 44" x 500#, and everything in between. Bushwick keeps one of the construction industry's most extensive ranges of heavy structural products.
Steel Angles
Bushwick Metals offers an extensive range of steel angles. Customers can expect bar angles, structural angles, and galvanized angles.
These angles are available in a wide variety of dimensions. If you happen to need something we don't carry, we're still happy to help!
Bushwick is able to roll and bend any steel angle to your specifications. We're able to customize configurations in sizes ranging from 2" x 2" x ¼" to 8" x 8" x 1".
Beams & Bars
Bushwick offers a variety of bars, from merchant-quality all the way to high-strength low alloy bars. No matter what need you've found, Bushwick is happy to meet it. Special-quality and low-carbon bars are also readily supplied.
Our structural steel beams come in three grades and a wide variety of sizes. Bushwick carries A992/A572-50, A588, and A366 structural steel beams.
Steel Channels
For any use of a C-channel, Bushwick carries a range of steel. We carry hot-rolled steel bar channels, stair-stringer channels, structural-steel channels, and a few miscellaneous channels as well.
Bushwick's wide variety of C-channels will help keep your construction project on the move. If we don't carry exactly what you need, we'll do our best to shape your C-channel to your specifications.
Steel Decking
Bushwick Metals sells a considerable range of roof deck and steel joists. All deck available through Bushwick Metals is manufactured through members of the Steel Deck Institute.
Bushwick offers Type A, B, N, and Form deck. We have plenty of composite deck available as well, including 1.5", 2", and 3".
Manufactured by members of the Steel Joist Institute comes our steel joist selection. Bushwick is happy to offer K, LH, and DLH series joists.
Steel Plates
Bushwick is proud to offer the most extensive range of structural steel plates in the industry. Whatever needs your construction project has, Bushwick is certain to have the steel plating you need.
For riveting, bolting, and welding projects, Bushwick offers A36, A572-50, and A588 steel plates. Extreme conditions may call for our ASTM A516-GR70 steel plates. Those searching for extra strength and toughness will be impressed by our T-1 Type B Construction Alloy Steel.
Finally, for those needing longer-lasting steel, we have you covered. Our AR235 and AR400 abrasion-resistant plates are as durable as could be.
Steel Sheets
For steel sheets, Bushwick offers five durable and flexible grades. Our carbon sheets come hot-rolled, cold-rolled, and galvanized. Our hot-rolled sheets also come pickled and oiled, or as Corten sheets.
We have sheets for whatever construction project you could dream of. With our quick delivery and wide range of options, Bushwick is happy to support you.
Steel Tubing & Piping
Bushwick offers ten options of strong, effective piping. You can count on us to meet your precise requirements quickly and efficiently.
Whether you need square mechanical tubing, fence pipe, or just a standard, uncoated pipe, Bushwick has you covered. We're able to meet all of your steel piping needs.
Steel Supply CT Made Easy
No matter where you find yourself in Connecticut, you'll find Bushwick Metals there to help. Our next-day delivery is available throughout all of Connecticut.
If you have specifications that you need met, Bushwick will do everything possible to meet them. For more than a century, we've earned your business by moving mountains to get steel supply CT moving throughout the state.
While looking more into the industrial steel supply business, explore our blog and products. We have deeply informative write-ups on what you could need, why you could need it, and most importantly, how we could get it to you.
Bushwick is happy to do everything possible to keep your construction project moving. Be sure to leave a comment discussing your own construction projects as you explore our informative website.