Bushwick Metals: Massachusett's Leading Steel Supplier
July 22, 2022 in
Blog
/
Steel Supply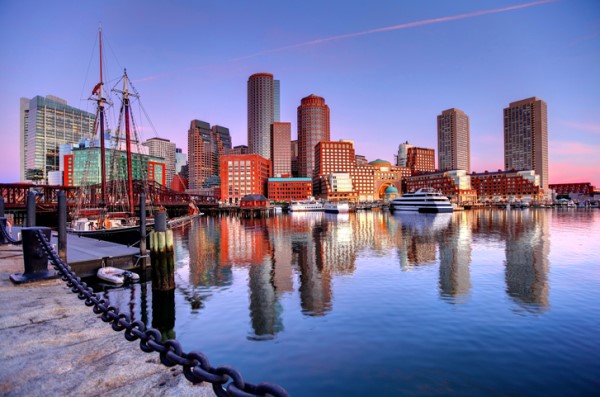 The global steel market reached a value of $1,092 billion in 2020.
All kinds of industries make use of steel products, and as such the need for steel is always rising. If you need steel parts you want to make sure they're high quality and suited for your needs. Bushwick Metals is a leading steel supplier in MA that can provide everything you need. For a rundown of our products and services, keep reading.
Bushwick Metal Products
Bushwick is one of the most well-equipped and well-stocked wholesale steel suppliers in Massachusetts. We keep a wide range of structural steel parts in stock to fit a range of applications.
Angles
We have various types of steel angles available in a selection of sizes. Our angles come in "leg in" and "leg out" configurations and we have the following steel grades:
A36 carbon steel
A572 structural steel
A588 structural steel
A709 and AASHTO M270 steel are both available on request
Our structural steel angle ranges in size from 3" x 2" x 3/16" to 8" x 8" x 1-1/8", and our bar angle ranges from 1/2" x 1/2" x 1/8" to 21/2" x 2-1/2" x1/2". If you need your angle to be more durable and corrosion-resistant we also have hot-dipped galvanized A123 angles in sizes from 1-1/4" x 1-1/4" x 1/8" to 8" x 6-1/2" x 1/2".
Bars
We have a range of bars available, both in common and uncommon shapes. Some of the types we stock include:
Hot-rolled steel bars
Merchant quality bars
Special-quality bars
Low-carbon bars
High-strength low-alloy bars
With this wide range of choices, we're able to cover the need of almost any project.
Beams
Our structural steel beams come in a wide variety of profiles and sizes. We also have multiple steel grades if you need something with specific properties:
Some of the more popular types that we keep in stock are I Beams, HP Beams, Junior Beams, Wide Flange Beams, and H Beams. All are delivered ready to use and are perfect for various structural applications.
Channels
Steel channel (also known as C-channel) has similar applications to I-beam but is lighter and more flexible with lower torsional strength. It's often used for building walls and roofs, but also has several industrial applications.
The types we keep in stock include:
Hot-rolled steel bar channels
Stair-stringer channels
Structural steel channels
Other miscellaneous channels
As these channels can be used for varying applications we keep several different grades in stock including A36, A588, and A572-50.
Rebar
You'll need rebar if you're reinforcing concrete and we have plenty of different tolerances available. Our products are perfect for the construction of buildings, bridges, roadways, and more. We use HSLA (high-strength low-alloy) structural steel for our rebar which is corrosion-resistant.
We can also bend the rebar into over 80 preprogrammed shapes, so you won't have to worry about any bending on-site.
Plates
At Bushwick Metals, we keep a variety of steel plate grades of structural steel plate in stock to meet varying applications. These different grades have various yield strengths and tensile strengths, and we sell them in a range of thicknesses. Some also have certain properties that you may need such as being resistant to corrosion or abrasion.
Value-Added Services
Bushwick Metals is dedicated to maintaining the highest quality steel supply in Massachusetts. Because of this, we offer a range of value-added services to ensure our products are the best available.
Our product line is one of the most comprehensive in the industry, and we keep a huge range of products stocked in all of our warehouses. To ensure our products meet your need perfectly we perform various fabrication processes in house, including:
Saw cutting
Shearing and bending
Tee splitting & straightening
Plate processing
Section bending and cambering
Custom roll formed floor and roof deck
Our employees are all fully trained to ensure your products meet the highest standards and are ready to use as soon as they arrive on your work site. Our warehouses work around the clock to ensure we always have everything our customers need.
Meeting Your Needs
One of our main goals is to remain the best structural steel supplier in the industry by providing the best goods and services to our customers. All in-house machining is done using the latest technologies to ensure parts meet all standards and tolerances. Despite our huge product range, some projects require very specific parts that aren't made as standard. In these cases, we can custom fabricate the parts to your exact specifications.
We have almost 200 years of experience as a steel provider, which has led to a vast knowledge of manufacturing processes. On top of this, we offer material-management services to help you keep things in order throughout your project.
With our experience in the steel supply industry, we've become very good at helping our customers manage projects and save costs. We have a good understanding of the market so can make informed material purchases to keep costs low.
Sometimes plans change and you might need to get something out to your worksite as fast as possible. We offer next-day delivery on any stocked items, keeping your downtime to a minimum and ensuring your project runs smoothly.
The Ideal Steel Supplier
With the wide range of products and services we offer, and with next-day delivery in Massachusetts, we've got you covered in any situation. As a leading steel supplier, we will go out of our way to help ensure your project is completed properly and in good time.
If you have any questions about our products or services click here to contact us today.