Grip Strut Grating Options At Bushwick Metals
October 15, 2021 in
Blog
/
Expanded Metal & Grating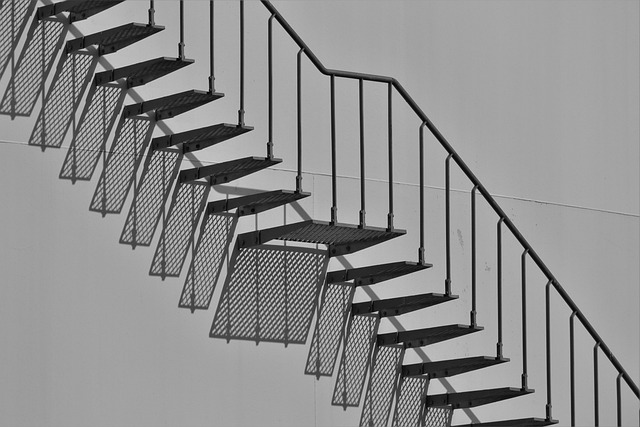 Slips and falls are the foremost cause of claims for workers' compensation. In fact, floors and flooring materials contribute to more than 2 million fall injuries each year. When it comes to your employees' safety in the workplace, there should be no compromising. You want to make sure that your floors are sufficiently safe to prevent slips and falls.
However, what type of metal grating should you install to protect your employees?
Grip Strut leads the industry in safety grating and is ideally suited for all walking and working surfaces where conditions create slippery or hazardous conditions. By utilizing Grip Strut safety grating in your facility, you assure not only the safety of your employees and visitors but also OSHA compliance.
At Bushwick Metals, we offer several different options of Grip Strut grating to support your business. Let's take a look at those options.
Grip Strut Safety Grating
Grip Strut is a lightweight but high-strength metal grating that is designed for safety underfoot. It is fairly easy to fabricate and install and is low maintenance. By installing Grip Strut safety grating, your business can save money due to its low material cost, nominal erection cost, and long-lasting, rust-resisting materials and finishes.
Some types of conditions where Grip Strut is ideal are
ice
snow
mud
oil
grease
detergents
other industrial applications
Manufactured with unique diamond-shaped openings and formed side channels, Grip Strut lets fluids and ice easily pass through the grating. The openings eliminate the possibility of a puddle or piece of material causing a fall. These design factors allow these types of metal grating to provide the maximum multi-dimensional slip resistance.
Grip Strut safety grating is commonly used for
work platforms
industrial flooring
balconies
walkways
catwalks
storage areas
stair treads
Due to its design, Grip Strut safety grating performs well in areas with inclines and grades. The open nature also makes this type of steel grating very easy to clean, which minimizes overall maintenance.
At Bushwick, we offer five options for Grip Strut safety grating. These options vary depending on the gauge and type of metal that you want to utilize as well as the width of the plate.
14 GA galvanized steel with 4 3/4-inch width (2-Diamond planks)
12 GA galvanized steel with 7-inch width (3-Diamond planks)
0.080 aluminum 5052-H32 with 9 1/2-inch width (4-Diamond planks)
0.100 aluminum 5052-H32 with 11 3/4-inch width (5-Diamond planks)
16 GA type 304 stainless steel with 18 3/4-inch width (8-Diamond planks)
Heavy Duty Grip Strut Safety Grating
In some cases, you might need a heavier duty safety grating than the options listed above. Heavy Duty Grip Strut safety grating is manufactured with a stronger gauge metal which makes it more robust. This allows the plank to support greater loads on longer spans.
Also, Heavy Duty Grip Strut safety grating has a larger, serrated, diamond matrix opening. The serrated surface increases slip protection.
Bushwick Metal's Heavy Duty Grip Strut safety grating is a one-of-a-kind plank grating that has up to a 24-foot clear span. This metal grating offers all of the same advantages as regular Grip Strut but with additional benefits.
Ideal use cases for Heavy Duty Grip Strut safety grating are
refineries
conveyor walkways
papermills
underbridge inspection walkways
grain elevators
Plain hot-rolled, pickled, and oiled steel and aluminum Heavy Duty Grip Strut safety grating options are available upon request and special quotation. Hot-dip galvanized after fabrication is also available upon request and special quotation.
Standard options that are available for Heavy Duty Grip Strut safety grating are
9 GA galvanized steel with 27 5/8-inch width
10 GA galvanized steel with 13 3/4-inch width
11 GA galvanized steel with 9 1/4-inch width
30-inch width
36-inch width
Grip Strut Stair Treads and Ladder Rungs
Grip Strut On-Diamond stair treads and ladder rungs are particularly ideal for environments where safe footing is hard to come by. The serrated open diamond pattern in the web of the channel of these ladder rungs allows debris to fall through.
For example, Grip Strut stair treads and ladder rungs are ideal for applications that
are outdoors
involve heights
have potentially slippery situations that can benefit from extra grip strength
Bushwick Metals offers a 5-foot traction length x 12-foot long ladder rung option. These ladder rungs ensure maximum slip resistance and safe footing and have a very high strength-to-weight performance.
By providing slip-resistant stair treads and ladder rungs, you will be providing your employees with a safer work environment.
Select the Best Steel Grating For Your Operation
At Bushwick Metals, we have over 200 years of experience that can help you determine which grating is best suited for your operation's needs.
Our company has three main goals:
To source only the first-rate structural steel and plate products from every part of the world and provide the most extensive range of steel products to you.
To create a warehouse with an extensive inventory of steel structural plates and ornamental products to make sure we can deliver them to you within a day. We aim to help our customers avoid warehousing fees, allowing you to manage your production schedules and material costs more efficiently.
To provide steel-processing services to help you meet strict deadlines and decrease your basic equipment investments.
We are committed to providing quality services. In addition to Grip Strut safety grating, we also offer Grate-Lock interlocking type mezzanine grating, close meshed grating, and expanded metal grating.
Reach out to us today and request a quote. Let us know what your operation's needs are, and we will strive to fulfill them.